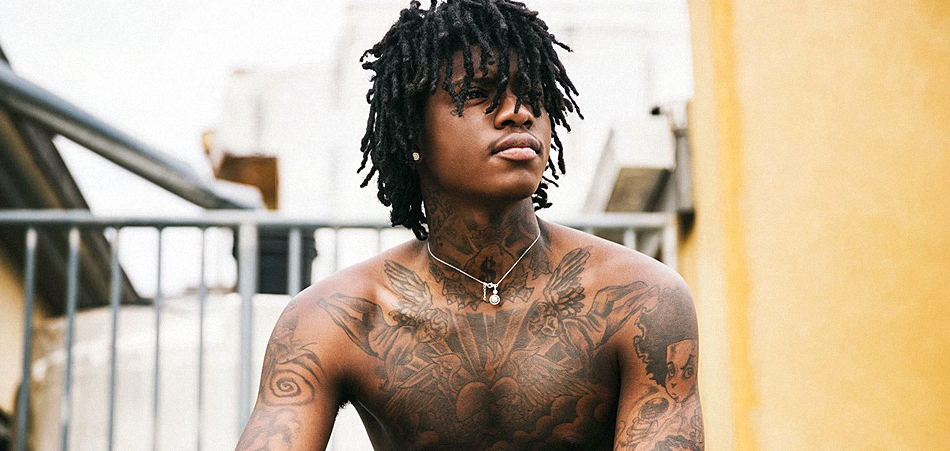 Album Review: Sahbabii delivers effortless squid-like flow in latest project '3p'
Artist Name:

Sahbabii

Album Name:

3P

Release Type:

EP

Release Date:

Record Label:
Label Location:
Review Author:
Review Date:

EM Review Rating:
Atlanta rap artist Sahbabii has dealt with unfair comparisons to other artists in the massive flood of Soundcloud rappers, despite having a unique flow and style that shines above the rest. But now, the young artist steps away from the pack and to proudly make his own stamp on the industry with his latest release 3p.
We were first introduced to SahBabii's witty wordplay and unique beat selection in his 2018 release, Squidtastic. He used this project to really hone in his storytelling ability by tackling personal but easily familiar themes such as anime and desiring a relationship, which is somewhat taboo for someone trying to build early cred.
But now the artist is back and bringing with him n arsenal of vibe-inducing melody, smooth rap flow, and effortless delivery. 
For an opening track, "Squidiculous" features a catchy guitar strum laid on top of smooth 808s. It's the perfect way to display his brazen vocal experimentation right off the bat. His flow is fluid on the hook, and at times he even uses a harmonizing staccato in the delivery. His consistent "Squid" reference help him further create a more personalized language and style to add a unique storytelling element.
"Green Eggs and Ham" is the second song of the project and playful homage to the Dr. Seuss classic. Rhythmic synths and a mantra-like hook take over the song. The smooth flow is perfectly embedded into a hard-hitting beat that thumps like a heartbeat as his effortless rhyme delivery washes over you.
"Throw it" is a slow dance type record perfect for a house party vibe with more attention to the vocals. The beat's melody is reminiscent of the boy groups of the Millenium such as B2k and Pretty Ricky layered with modern day rap drum patterns.
3p was a birthday gift for himself and his fans. The EP is short, sweet and capable of bringing in new fans for Sahbabii while completely satisfying his day one supporters.