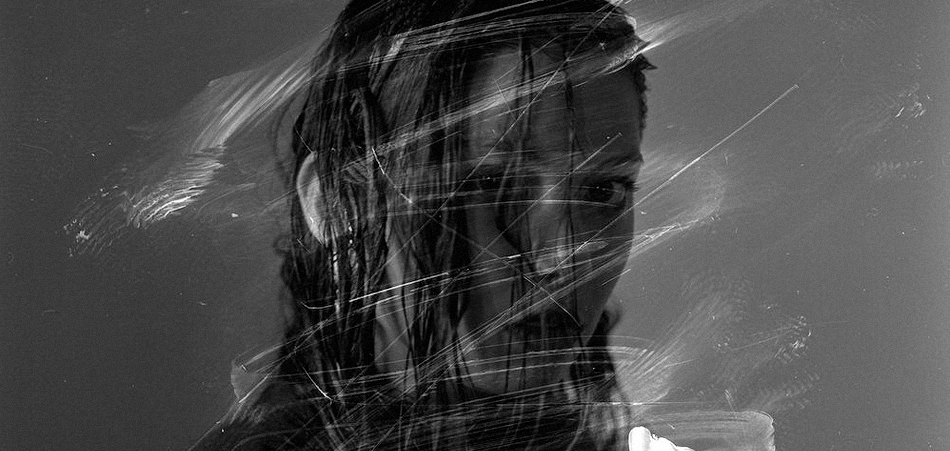 Enter the gorgeously tortured world of Annika Zee. The Toronto-born and New York-based multimedia artist has delivered a musical tour de force with her album Factory Pageant. The ambitious ten-track effort is dense with heady themes surrounding a dystopian exploration of our connection - or lack thereof - between our reality and our digital identities. The music is raw yet laid back and endlessly compelling through Zee's tactful production that reflects the album's dualistic themes with a blend of cinematic electronic soundscapes and organically soulful ballads.
Factory Pageant evokes a sense of grandeur, as if the album is only a springboard for a larger scale work. With its brooding themes and tasteful production, the music sounds cinematic, with notes of film noir and stated influence from Satishi Kon's reality-bending film Perfect Blue. The theme of fantasy versus reality is rife with opportunities for artistic expression and time will tell how a multi-talented artist like Zee will expand upon this musical opus.
For the moment, though, Factory Pageant exists solely in the musical realm, and it is an absolute feast for the ears. Zee cleverly blurs the lines between electronic and acoustic elements, creating dreamlike instrumentals that provide rich foundations for her expressive vocals and poignant lyrics. The album opener "Event Horizon," for example, features sustained ethereal synth pads with a bevy of additional interweaving sounds and impressions. The track could lead the album in an infinite number of stylistic directions, but Zee chooses to follow with the very organic sounding "Justus Von Liebig." With a slow drum feel, haunting guitar melodies, and moaning vocals, the song snaps the listener back into an Earthly dimension of live instruments and impactful vocals. The juxtaposition of the two tracks, particularly at the album's outset, speaks to the consistency of Zee's vision for the album's overarching themes.
There are two tracks on the album that perhaps best encapsulate not only Zee's dour, stirring sound but also the album's dichotomy of the fantasy of digital identity and reality. First, there's "Lydia," which sounds like it could be played late at night in a dark, smoke-filled lounge. In it, Zee writes about a character Lydia whose feminine spirit is "hidden away" by the need to cultivate and perfect a digital image of herself. Zee offers up perhaps her most expressive moments as a vocalist on the track and is later joined by a wailing saxophone solo from Aaron Rourk, which further punctuates the beautifully pained tone of the song.
In a Facebook post describing the album, Zee writes that, "Factory Pageant doesn't provide any clear solutions to our disconnectedness… but hopefully it will be a wormhole to new ideas, an alternative event horizon for 2019." In the second standout track "Fantasy," there is certainly no escape from the darkness of Zee's dystopian universe, but here she at least introduces the concept of love into the equation, even if it could be interpreted as threatening our bond with technology. Regardless of the possibly sinister overtones, we are drawn in when she sings seductively in the song's opening, "Picture my hand across your chest / we can be misfits, take it to the end of time." There's a sense of resilience to the words that is supported by the song's driving beat. The point is particularly poignant in the closing moments when she repeatedly sings, "They can't take our fantasies away." It's a far cry from outright positivity, but "Fantasy" has enough of a kernel of hope to allude to the wormhole to new ideas that Zee wrote about.
Although the majority of Factory Pageant exists musically within the realm of Zee's swirling, dreamy soundscapes and balladry, there are a few exceptions. The song "Super Model," for example, uses a throbbing four-on-the-floor bass and propulsive synth sounds to create momentum for the track that could easily be used in a club setting. Alternatively, "The Monarch Flies" presents a wholly cinematic experience, and one that harkens to the world of noir more than any other on the LP. The lush, drifting synths and string pads coalesce for a haunting few minutes that conjure a plethora of emotions without speaking a single word. Beyond the sprawling themes that Zee tackles on the album, these two tracks are just musically stunning.
There are many aspects of Factory Pageant that reflect a deep level of thought and artistry from Zee. The title alone, she writes, "alludes to the mechanization of posturing that consumes our society's obsession with manufacturing online images of perfection and feigned lifestyle opulence." A project with such weighty concepts at its core could have easily spun out of control to the point of alienating the audience, but Zee deftly manages to maintain a natural flow with consistent production choices and accessible delivery of her messages. Zee uses understated yet stellar musicianship to couch the bleak themes within palatable music, knowing when to follow musical conventions and when to break them. In our current moment, the world is in desperate need of individuals who question the nature of our existence in the modern societal landscape and Annika Zee appears more than ready to take on the challenge.
Stream or buy Factory Pageant here.
Connect with Annika Zee: Facebook | Instagram | Soundcloud | Spotify