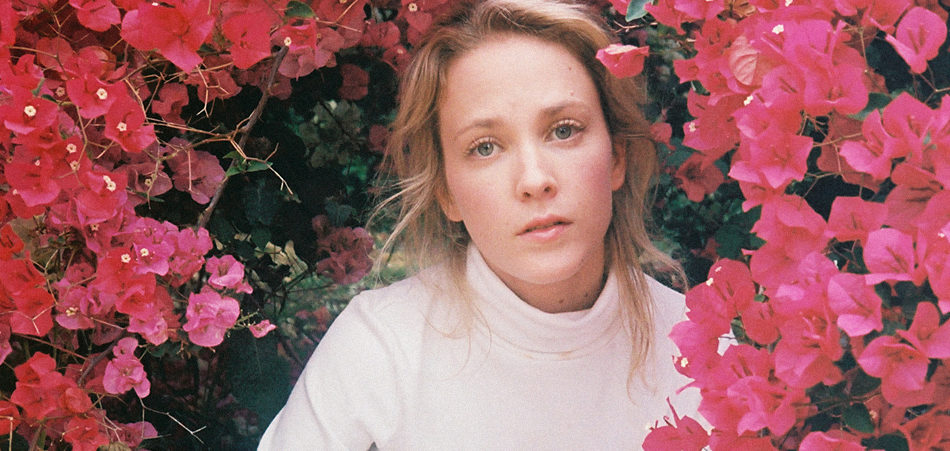 Album Review: Emma Louise - Lilac Everything
Artist Name:

Emma Louise

Album Name:

Lilac Everything; A Project by Emma Louise

Release Type:

Album

Release Date:

Record Label:
Label Location:
Review Author:
Review Date:

EM Review Rating:
It says a lot when an artist can alter their voice completely, create an entire album under a new persona, and have that album be truly creatively beautiful. Emma Louise experiments, compels, and forces us to listen with new album Lilac Everything; A Project by Emma Louise. The Australian singer-songwriter pushes the boundaries of her own voice on this LP, and proves that there truly are no creative boundaries when it comes to her music.
The album consists of ten tracks, each one uniquely showcasing Emma's pitched down vocals; a deeper tenor than her clear soprano register heard on previous albums. Emma calls this register Joseph, and sang as Joseph for an entire album for the first time on Lilac Everything. The inspiration to create in a deeper pitch reaches back to 2013, when Emma recorded a few songs with these toned-down vocals. Her ability to create and sing ethereal, spellbinding lyrics and melodies is only further exemplified by this newest project. Her deepened vocals burst forth in an array of multiple rhythms, tones and emotions. All of which are as addictive as they are impressive.  
Emma's fame in Australia hit international streams when German DJ Wankelmut's remix of Emma's "My Head is a Jungle" became a hit in Europe. In 2014, American producer MK's version of this track hit No. 1 on the Itunes Electronic Charts. Both successes paved Emma's way to her release of debut album Vs Head Vs Heart. Emma's 2016 solo album Supercry portrays her more electronic sound, whereas Lilac Everything is an alternative-inspired album both explosive and soft in its sound. 
The album opens with the piano ballad "Wish You Well". Soft piano chords and a subtle kick drum accompany Joseph's sweet, tenor "Woah oh's" in the first verse, slowly building to an intense chorus, with Joseph's voice soaring high. Listening alone, legs outstretched and head back, I'm hit with a wave of nostalgia. That wave that has faces of people from my past flashing by me, with the chorus's lyrics "I wish you well" lending a tear to my eye as I send them off. This is only the first track to an emotionally-charged collection of songs. "Never Making Plans Again" also utilizes the piano, starting off once again with chords, growing from soft to strong as violins join the second chorus. Joseph has us travelling down the road of experiencing heartbreak, and continuing on afterwards.
The track "Falling Apart" has a more pop-rock vibe. Again, Joseph's voice reaches stunning heights for the chorus, with the verses displaying just how versatile that voice is. "Just The Way I Am", which Emma released a video for to prelude the album release, has a deep, eccentric sound. Joseph sings honest lyrics as a guitar lively strums throughout. The verses have dipping vocals and the choruses swell to include background harmonies and an other-worldly soundscape. I would say the song is a standout track - but to pick one song is impossible. Each song carries a unique sound, a unique story.
Speaking of stories, after finding inspiration for this next project's material after spontaneously travelling to Mexico, Emma enlisted Canadian producer Tobias Jesso Jr. to help bring to being this pitched-down project. Recorded in Seattle's Bear Creek Studio, Joseph sings on the track "Mexico": "I just felt so lost I might as well be there". The track quickly picks up the pace, with energetic vocals and instrumentals. Perhaps mimicking how Emma arrived in Mexico searching for inspiration for this album, and then discovering it there. The most energetic of tracks on this album however is "Gentleman". A rapid-fire beat introduces an ode to the ideal, soft-spoken love interest. That one you find on a summer night of dancing; Joseph singing "he spins me 'round the kitchen, pulls me to him and I'm bendin' like a flower in the sun".
"Shadowman" is a smooth, soulful track with the essence of a diary-entry, with lyrics about not trusting someone, contemplating how to and how not to go about this finicky relationship. "A Book Left Open in a Wild Field of Flowers" has Joseph's voice taking on a faraway feel, with achingly soaring vocals once again. I'm spinning in a field of flowers after this one, the deep tenor of a one-of-a-kind voice being accompanied with background vocals and a sad guitar. This is followed by the end track "When It Comes to You", a mix of light piano, deep resonating bass, and vocals hitting both ends of the scale. With this song, Emma leaves us in a heap on the floor, both inspired and crippled by such a beautiful display of musical talent and poetic words.
Emma, having already toured with Sam Smith and Boy & Bear, is only just beginning her creative journey. Allowing herself to experiment and find new terrains for her voice is truly breathtaking, and this soul-driven album is an eye-popping example of Emma's style. I'm hitting repeat and letting all the emotions and inspiration flood over me as Joseph sings me into a trance; making me desperate to see what Emma does next.
Follow online: Website | Twitter | Facebook | Instagram