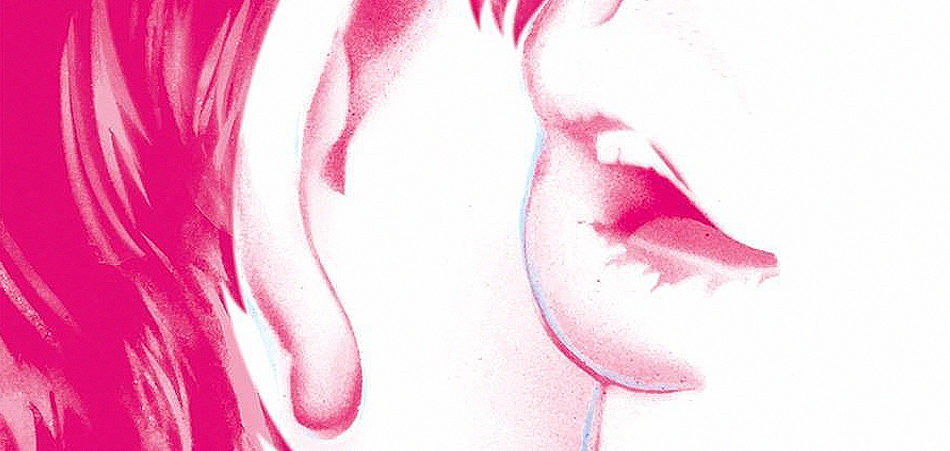 Album Review: Hercules & Love Affair - Omnion
Artist Name:

Hercules & Love Affair

Album Name:

Omnion

Release Type:

Album

Release Date:

Record Label:
Label Location:
Review Author:
Review Date:

EM Review Rating:
Now at album number four, Andy Butler and his revolving door of guests as Hercules & Love Affair have a home at the top of indie dance and disco house. Out now, Omnion sees familiar longtime collaborators like Rouge Mary and Gustaph return, but new faces like Sharon Van Etten and Faris Badwan of The Horrors have certainly made a lasting impression. Usually, Hercules & Love Affair has a sound that centers around classic house, techno, and synth pop genres with some modern innovations. We see those familiar sounds on this fourth album, but there's also some deeper synths and heavier moods lurking around in Omnion.
Kicking off the album is the title track with Sharon Van Etten contributing vocals. The hazy and iced-over effects give this feeling of awakening and rebirth. Among the aura of twinkling horns and percussion, Van Etten's voice almost sounds like she's in another world, especially as she calls out "Can you help, can you help from beyond?" throughout the chorus. You definitely get the feeling that a journey is about to ensue.
Tracks like "Fools Wear Crowns" especially boast more melancholy and brooding styled synths that compare to Norwegian staples like Prins Thomas or Röyksopp. Telling a more personal journey, this track in particular addresses Butler's own struggle with addiction and overcoming it. The minimal style and production create this reflective, introspective feel placing true focus on the lyrics that Butler sings.
Another track with more of a dark vibe is "Controller" and featuring vocals from Faris Badwan of The Horrors. Andy Butler has always been known for his innovative and modern plays on classic electronic genres and "Controller" is a prime example of his producing finesse. This track brings this sort of Bowie meets Depeche Mode sound that makes it insanely addicting with the overall sensual crawl. It's certainly one of those earworms that get stuck in your head. The chorus of "Controller" also makes for interesting is where we go from a moody key towards something more carefree.
Rouge Mary and Gustaph, who have been longtime collaborators, make welcome appearances on Omnion. Rouge Mary brings a wonderful spirit and attitude to "Rejoice" and the moodier "Wildchild." Both are these high energy tracks that make you want to get up and dance—especially "Rejoice." Gustaph's "My Curse and Cure" serves as another pick me up in the album. The ultra infectious chorus will have you dancing and singing along with the sleek guitar licks and driving synths.
This entire Hercules & Love Affair album boasts a sense of maturity, not just in some of the lyrics and themes, but also in the production. Andy Butler's style has certainly grown to give us such a sonically complete album and certainly one of his best albums to date. Check out everything that Omnion has to offer—it can be streamed in it's entirety below.
Connect with Hercules & Love Affair: Official Website | SoundCloud | Facebook | Twitter