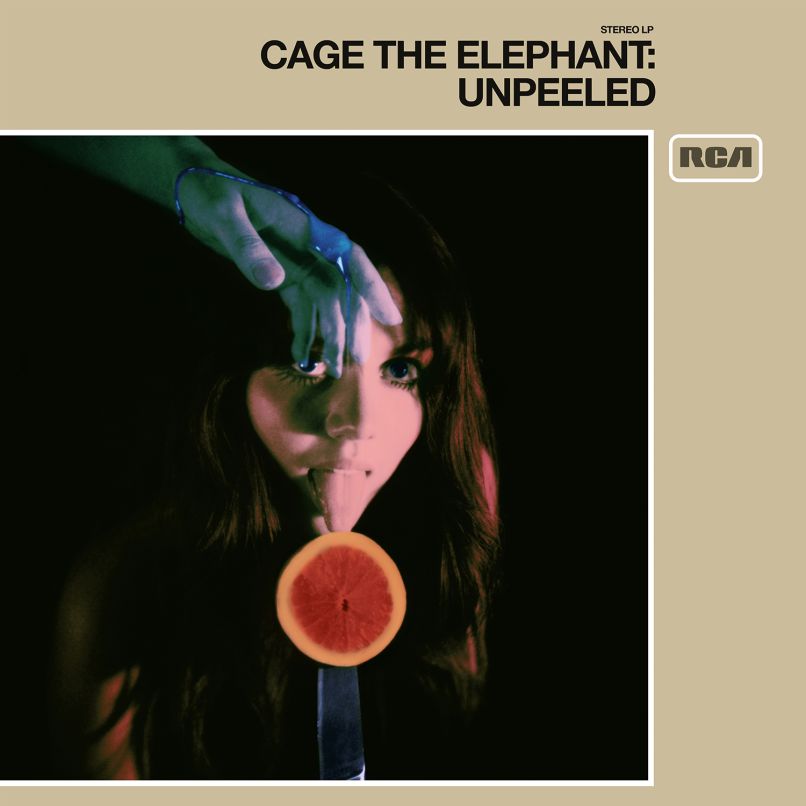 Album Review: Cage The Elephant - Unpeeled
Artist Name:

Cage The Elephant

Album Name:

Unpeeled

Release Type:

Album

Release Date:

Record Label:
Label Location:
Review Author:
Review Date:

EM Review Rating:
It might be hard to believe Cage The Elephant's debut album was released almost a decade ago. Unpeeled marks the band's fifth album released since 2009, out now with RCA Records. The album was originally meant by their label as a "Greatest Hits" album, but singer Matt Schultz told Billboard last week "it felt like an end..we feel like we're just getting started." Thus the idea to perform a series of intimate, stripped down shows accompanied by additional percussion and a string section was born, and Unpeeled was created. Although it almost exclusively features songs from pre-existing albums, Unpeeled is far from a greatest hits album. It's a live acoustic album created for the purpose of showcasing the expert musicianship of Cage The Elephant's members. 
From the first few songs, it's obvious that the acoustic nudity of these tracks have made space for the band's vintage prog rock sound to live in the limelight. It's like the Allman Brothers Band had a love child with Yes (or maybe Elton John), and they called it Cage The Elephant. Some of the most beautiful moments on the album are in the more mellow tracks like "How Are You True". Rich, stunning lyrics and a twangy folk start make way for full harmonies and a punchy rhythm section. Among the stripped back tracks from their previous albums are three covers: "Whole Wide World", originally by Wreckless Eric, "Instant Crush" (a Daft Punk cover!), and The Stranglers' "Golden Brown". The final of those three tracks is a blatant standout on the album. Nick Bockrath is responsible for all of the string arrangements on Unpeeled, and gives "Golden Brown" a haunting, moody new voice by doubling a cello over top of the guitar interlude. In fact, the string quartet heightens the sense of drama throughout the album – serving as that secret special ingredient to catapult Unpeeled into the next stratosphere of rock music. In "Aberdeen", the strings work in direct opposition to the bass line, mellowing out the track. In "Rubber Ball" they provide a cinematic aspect, a la the best Danny Elfman scores. 
Unpeeled spans a total of twenty-one tracks, which is almost too long for an album. It's an undertaking to sit down and listen to the whole thing, but if you can do it, I almost guarantee you won't have any regrets. This album sparks excitement for what the band will achieve next as well as a healthy anticipation for new material.
Cage The Elephant produces the kind of music you'd expect to find on the Almost Famous soundtrack, sitting somewhere between Simon & Garfunkel and The Who. So well written is their music that they have managed to create timelessness in their tunes. When kids google "best rock albums of all time" in twenty years, it's almost certain they will find Unpeeled up there alongside Tommy and Bookends.  
Listen to Unpeeled on Spotify or Apple Music 
Connect with Cage The Elephant: Twitter | Instagram | Website