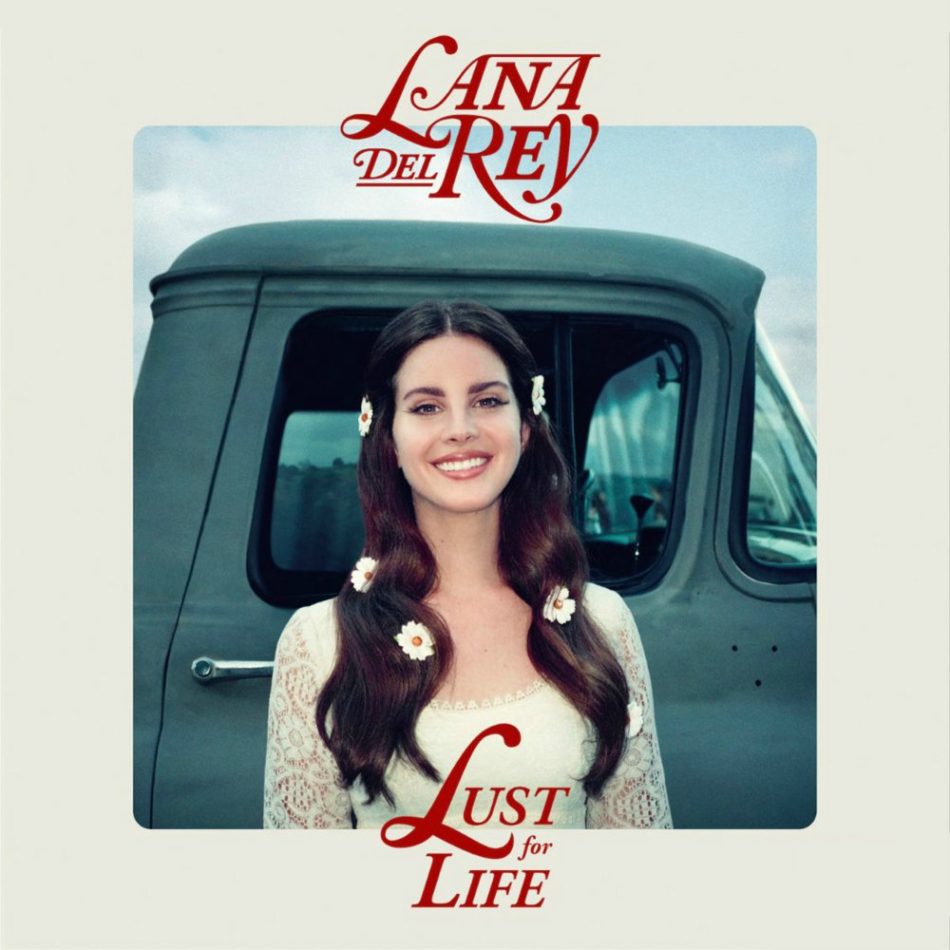 Album Review: Lana Del Rey - Lust for Life
Artist Name:

Lana Del Rey

Album Name:

Lust for Life

Release Type:

Album

Release Date:

Record Label:
Label Location:
Review Author:
Review Date:

EM Review Rating:
Where her third studio album, Honeymoon, was an homage to Southern California dark goth and brimming with ballads on irrevocable sadness, Lust for Life gives us something we had yet to see from Lana Del Rey: hope. With her fifth iteration, our favorite bygone starlet who stars in Instagram live videos instead of on the Hollywood big screen is literally sharing a happier face - reflecting what she recently described in an interview with NME as a shift in "tone" and "perspective."
The first indication of that perspective shift was present in the album's lead single, "Love," a climactic ode to the vinyl obsessed Instagram filtered generation with lyrics about being young, in love, and of course - crazy. Her reverence for today's youth (which also happen to make up her fan base) is also present in the song, "Coachella – Woodstock In My Mind," a song about dancing at a music festival and the anxiety that comes from enjoying yourself while political tensions are flaring elsewhere, with lyrics like, 'They put out the warning / Tensions were rising over country lines / I turned off the music / Tried to sit and use it / All of the love that I saw that night/ 'Cause what about all these children / And what about all their parents / And what about all their crowns they wear / In hair so long like mine." 
Though a cheerful and more aware Lana is enough to make Lust for Life stand out among her other records, the real strength of the LP lies in its collaborations. Enlisting R&B mega star The Weeknd for the title track "Lust for Life" seems strategic at first, but the duets' positive tone is still punctuated by lyrics about how the good die young and climbing the Hollywood sign, making it unapologetically Lana. In "Beautiful People Beautiful Problems"  Lana sings along with rock and roll behemoth, Stevie Nicks, crooning "But we're just beautiful people / With beautiful problems, yeah / Beautiful problems, God knows we've got them." Singing those words can almost be seen as setting a trap for critics who often describe her music as "shallow and cliche"  something she's clearly not afraid of being seen as. A$AP Rocky, who co-starred in her "National Anthem" video, playing the JFK to her Jackie O, features on two tracks of the album, the beat heavy "Summer Bummer" and paradoxical hauntingly romantic song called, "Groupie Love." The albums 13th track features Sean Ono Lennon, titled "Tomorrow Never Came" a song that references his parents John Lennon and Yoko Ono' and nods to The Beatles' "Tomorrow Never Knows".
The album spans 16 tracks total, and though it feels three tracks too long, as an evolution of her sound and a step away from her usual melancholy it shows that despite the backlog of think pieces describing her as inauthentic, Lana has no problem fully being herself. Instead of amplifying her own retro counterculture, with Lust for LIfe she's excelled in embracing and reflecting the current one we live in, something that has enabled her to create her best offering to date.