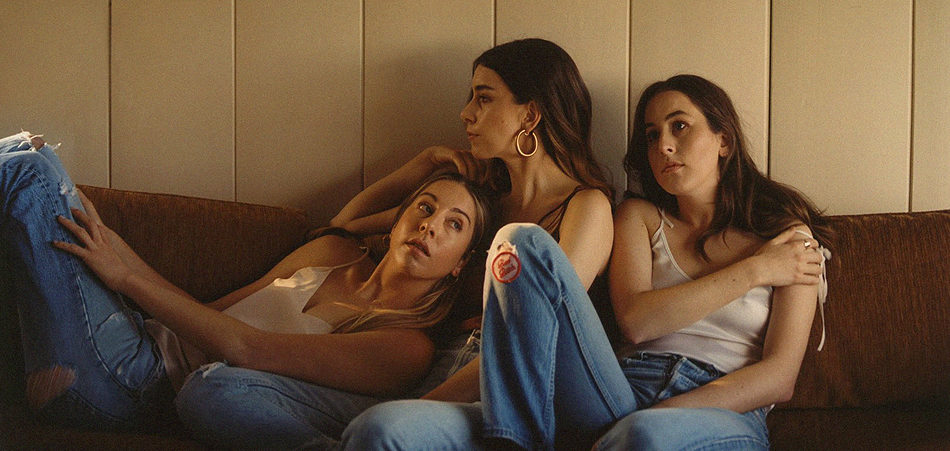 Album Review: HAIM - Something to Tell You
Artist Name:

HAIM

Album Name:

Something to Tell You

Release Type:

Album

Release Date:

Record Label:
Label Location:
Review Author:
Review Date:

EM Review Rating:
It's been about four years since we've heard an abundance of new music from the sisters of HAIM, the critically acclaimed soft-rock group that brought fans of girl power and power anthems Days Are Gone in 2013. Today, the group is back with Something to Tell You via Columbia Records. It can be hard to deliver something that lives up to the hype of being one of the most anticipated albums of the year, but Este, Danielle, and Alana Haim certainly delivered on their sophomore album four years in the making.
Something to Tell You starts strong with already released single 'Want You Back,' which is likely to remind listeners on why they put up with such a lengthy wait from the band in the first place, starting the album on a high note from the get go. Catchy lyrics matched with harmonious vocals and the classic killer baseline from Este Haim, known for both her skills on the instrument as well as the 'Base Face' she makes while playing it, assuring listeners with just a toe dipped in the album to dive in for the rest. 
The growth of the band is imminent starting from the second track. 'Nothing Wrong' sounds like Days Are Gone's older, more refined sister, including country styled guitar mixed with a subtle 80s keyboard making for the strangest and most satisfying combination you've probably never heard before.
'You Never Knew' comes in with a full-fledged classic rock vibe, sounding impossibly like a mix of The Eagles and Tom Petty with a synthesizer, but in a good way. "I guess you never knew what was good for you," sing-speaks Danielle Haim, likely referring to an old lover but possible speaking on the strange combination of sounds that listeners never knew they needed, which, in this case, is the sound of an 80s desert dance party. This situation doesn't last long; just a few tracks later you'll find yourself in the midst of violins and loud drums during 'found it in silence,' a song so well orchestrated and musically inclusive that it sounds like it was actually made to be the background music for the scene in a film where the heroine realizes she is able to be happy on her own after leaving her shitty ex-boyfriend once and for all. 
The thing is, the sisters actually sound like they were having fun with this one. The media is brandished with discouragement, not discounting the music industry. It can be hard to imagine a time when artists were actually happy in the studio, for good reason, but HAIM helps take the minds of listeners elsewhere, encouraging, for once, a dance party rather than the discussion of a political one, if only for the 42 minutes that the 11 track album brings.
It's not often that we get both a catchy dance tempo with lyrics that matter, but Haim is able to perfectly mix the two perfectly, one of their reasons their first album was met with such success from, well, everyone who heard it. It's certainly hard to recreate a good thing, but HAIM proved the often-impossible by taking everything that was amazing from Days Are Gone and enhancing it to the fullest. Before, HAIM would never be described as experimental pop rock before, but the mix of sounds and genre fluidity in their latest album makes it hard to label them as anything but. It's compilations like this one that remind us why, sometimes, we should trust the artist when they promise that their time away from the spotlight was only to benefit their music in the long run. In the case of Something to Tell You, the wait was well worth it.