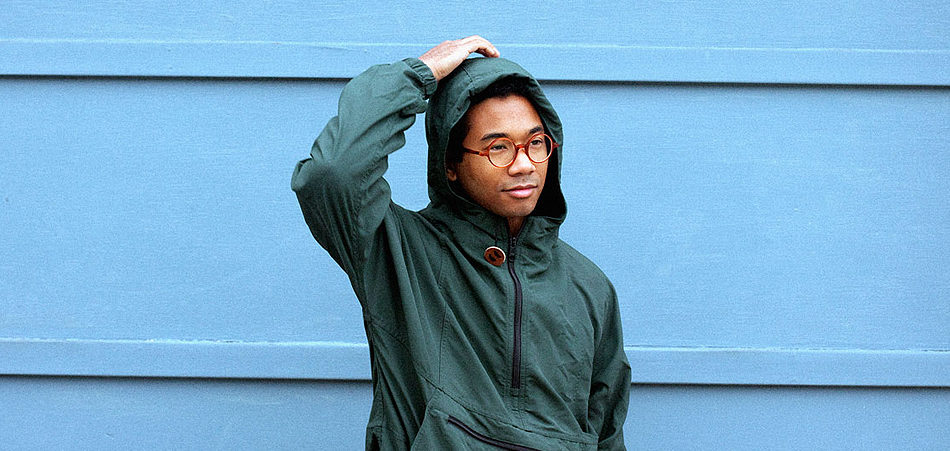 Album Review: Toro Y Moi - Boo Boo
Artist Name:

Toro Y Moi

Album Name:

Boo Boo

Release Type:

Album

Release Date:

Record Label:
Label Location:
Review Author:
Review Date:

EM Review Rating:
Toro Y Moi's greatest musical strength has always been his versatility. He's able to dip his toes in just about any genre or subgenre and make a solid record. He's done chillwave in his seminal debut LP, Causers Of This, showcased his live chops on the funk and rock albums Underneath The Pine and 2015's What For? respectively. He reached his creative peak in 2013 with his sublime pop album Anything In Return, and now Chaz Bear is back with his 5th studio album, the R&B flavored Boo Boo, out now on Carpark Records. Following up yet another musical 180° from his recent collaborative jazz fusion record with The Mattson 2, Star Stuff, and last year's live album Live From Trona, Toro finds a balance between all his previous albums up to this point.
Within the first few songs, we hear sonic glimpses of his work on his dancier side project Les Sins on opener "Mirage", with a tight bassline and groovy rhythm. The track begins the album-long theme of relationship issues and trying to work through them. On "Mirage", Chaz is getting high to escape the stress of him not being able to hash things out (pun intended) with his girl, but the end of the song is capped off by a sly, amusing spoken word "Oh hello, I didn't see you there", leading us to believe the haze has been lifted and the two are on better terms now. Toro's trademark non-quantized, semi-sloppy beats show up on "Mona Lisa", which is a take-it-or-leave-it quality that either works or doesn't, and sadly the imperfect drum placement does make the tune a bit clunkier than it should be.
Chaz addresses his unexpected rise to fame on "No Show", with glossy synths billowing as he laments its effect on his girl ("My baby got fed up with my ego, oh/Oh, oh, oh/Wasn't even thinkin' we were goin' worldwide/Figured it was better than the southern life"). Potentially HTRK-inspired downer of a tune "Don't Try" ("Give me no ideas, I just waste them") is the biggest stylistic risk for Toro on the album, instrumentally and lyrically. Here, he is, if not breakup mode, in the rock bottom portion of the relationship, doubting himself as a musician and as an effective significant other. Things seem bleak, and following track "Windows" is a bit more of the same. Here, Toro is more wistful, singing about staring out the window, reflecting on how he got to this point. To any rap artist, this track would be covered in trap snares and rattling hi hats, but Chaz does a good job of subverting that idea and instead adds some nice piano that saves the track in the end and keeps it from being too gloomy for its own good.
Things do pick up a bit as Toro touches on vaporwave in the slo-mo synth funk interlude "Embarcadero". The funk levels are turned up to 11 right after the interlude by lead single, "Girl Like You". Here, Chaz presumably channels the Travis Scott influence he stated went into Boo Boo, as Chaz's voice is adorned with autotune, and he even drops a rap verse towards the middle of the song.
The most beautiful track on the record goes to the heavenly "You and I", and is also probably the album's best. Another single leading up to the release of the LP, it talks of more relationship strife and trying to work things out despite their issues. Instrumentally, little is going on other than some sparingly used percussion and a gorgeous synth pad. However, this allows Chaz's vocals to take front and center, and luckily they hold up, as Chaz has sometimes shown his vocals to be one of his few weak points over the years. "Labyrinth" begins soon after, and for a second I thought Toro snuck in a sample of the Blue Man Group playing a PVC pipe as they often do in their live shows. This peculiar instrument choice anchors the song and, coupled with the glistening crystalline chords that pop in every now and then, provide the tune with an originality and help it become one of the album's standouts. Personally it brought me back to Chaz's 2009 cover of Michael Jackson's "Human Nature".
The last two tracks, "Inside My Head" and the closer "W.I.W.W.T.W.", AKA "What Is Wrong With This World" don't really feel like a satisfying conclusion to the record, sadly. The former has Chaz writing himself almost out of his vocal range, with a vocal melody that causes him to strain nearly constantly to reach the notes. The fact that there is more autotune on this song only adds to the annoyance level. I get flashbacks to Anything In Return cut "Studies" on this one, and not the good kind. "W.I.W.W.T.W" is the purest 80's song on the record, with a vintage drum machine propelling the mid-tempo tune along while Chaz laments about his relationship yet again and how staying in his head doesn't really do him any good. It fades into the hidden bonus track "(Be)", featuring Madeline Kenney on vocals, but the dour, skeletal guitar strumming underneath her vocals doesn't do much besides unofficially create the longest Toro Y Moi song to date.
Ultimately, this album works in fits and starts. Much of Boo Boo is too languid and repeats a lot of lyrical ideas, while still being vague about what it is that exactly is happening to Chaz and his partner. The listener could benefit from so many details but Chaz chooses to keep us in the dark most of the time and be ambiguous, creating a disconnect. We get a glimpse of the cause of their problems in "No Show", but that's about as specific as we get. With improved songwriting and less focus on romantic doom-and-gloom, this record could have been much more enjoyable. As it stands, this still certainly isn't a bad Toro Y Moi record, and is certainly his most introspective, but it arguably stands as one of his weaker efforts.
Connect with Toro Y Moi: Soundcloud / Facebook / Instagram / Twitter