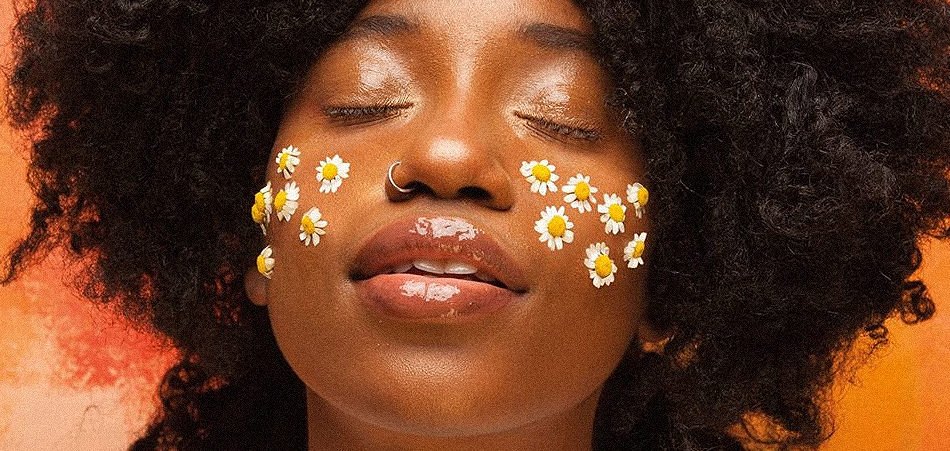 Album Review: Denai Moore - We Used To Bloom
Artist Name:

Denai Moore

Album Name:

We Used To Bloom

Release Type:

Album

Release Date:

Record Label:
Label Location:
Review Author:
Review Date:

EM Review Rating:
Denai Moore's sophomore album We Used To Bloom came out on Because Music on Friday, and it's been impossible to not be absorbed all weekend into her wonderfully genreless, and musically iridescent bubble yet again. It's absolutely not, the first time I've been completely stumped by her work. Her FKA Twigs "Hours" cover, so otherworldly; it instantly sent physical shivers up my spine. Not to mention the remarkable topline work for producers such as Point Point, Mura Masa, Sbtrkt, and Astronomyy.
However, We Used To Bloom makes a significant departure from the more reverbed vocals, and generally more stripped back, piano-lead arrangements seen on her debut Elsewhere. We Used To Bloom equally as beautiful, with a sonic reinvention of growth and flowering akin to spring; with a light, playful, warmer and brighter sheen; new-found string sections, an individual guitar sound (that feels equivalent to seeing colour after shooting on expired film), real-life horns, as well as apparently exploring new synths, organs, experimental studio recordings, and gospel choirs. "Trickle" musically begins as a refreshing, and much needed pool of water on dry land, which finds itself trickling into streams; amazingly managing to marry the lyrics: 
"It will trickle into you like floods find corners, no one knows"

Denai's autobiographical approach to writing has seen We Used To Bloom confront her anxiety lyrically throughout the record to turn it into a wonderfully positive and caring release. Working out what she wants to say, and how to use her voice the "Does It Get Easier?" video sees different families juxtaposed next to each other, directed by friend and collaborator Mahaneela. The inspiration for the video of "Does It Get Easier?" which sees people in solidarity with their family; an antidote to difficult times, was elaborated on by Denai in The Fader, as she says:
"The core of this album is a strong female energy, both myself and Mahaneela have strong mothers in our lives."
By surrounding herself with strong relationships with friends and family We Used To Bloom has become a guiding light of an album, overflowing with love and a wealth that seeps into the music.

The album also sees a magnificent feature from Kwabs in "All The Way", and a last minute studio decision to cover Elliot Smith's "Twilight."
Another particularly resonant and relatable song that many people will have felt is the hopelessness of sometimes not knowing how to help other people in humanity, with Denai quoting in Clash: 
"Do They Care? is a song I wrote about me living with all the injustices happening in the world. In 2015 I found it unbearable and I was very fidgety because it was almost like you'd wake up to death being present. Then you'd carry this information and not necessarily understand how to process it. I think in the reality of it all is that we all want the same things for each other." 
Connect with Denai Moore: Facebook | Twitter | Spotify | Tumblr| Soundcloud| Instagram