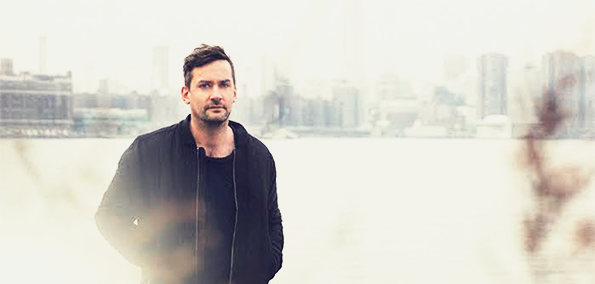 Album Review: Bonobo - Migration
Artist Name:

Bonobo

Album Name:

Migration

Release Type:

Album

Release Date:

Record Label:
Label Location:
Review Author:
Review Date:

EM Review Rating:
It's the incredible UK-based label Ninja Tune, with artists such as Bonobo (Simon Green) that first introduced me to electronic music, and now 10 years on I'm still amazed by his work. Migration is Green's most eclectic and sonically versatile album yet. The album takes a clear influence from the study of life and movement; with a diverse list of brilliant collaborators. It draws on the notion of travel between people and the traction of ideas. Whilst upon first listen and at face value it might seem there isn't as much coherence in sound  in Migration as The North Borders and Black Sands. The peripatetic influence from different geographical places that songs were recorded, and numerous collaborations both strengthen and deepen "the transitory nature of the record." The album is a musical anthropology as there is an essence of encapsulating what it means to be human and embodying life and human existence itself.
The album is also intensely personal. "Last year, a close family member passed away. My family and I all disbanded and spread to far corners of the earth," explains Green, "In the end we did the funeral in Brighton. My own personal idea of identity, where I am from, and what home is, has played into this record and its migratory themes." Is home where you are or where you are from? There is a clear longing for an answer throughout the record. Bonobo's latest single No Reason features Nick Murphy FKA Chet Faker. The haunting track arrives in at nearly seven and a half minutes with a musically emotive and achingly hypnotic nature. 
"Life has highs, lows, loud and quiet moments, beautiful ones and ugly ones. Music is a reflection of life." The album portrays movement, inferring cultural way of life and a celebration of difference. It highlights responsibility for us all, with our impact on the environment and to each other.
The album tells a story in musical chapters; making human migration personal, and illuminates the large connective system of us all. There is something about listening to this album that embodies to me "what it is to be human", and for that I'm extremely grateful.
The musician's sixth album Migration, the follow-up to The North Borders, is out tomorrow Friday January 13th 2017.
Migration Tracklist:
01. Migration
02. Break Apart (feat. Rhye)
03. Outlier
04. Grains
05. Second Sun
06. Surface (feat. Nicole Miglis)
07. Bambro Koyo Ganda (feat. Innov Gnawa)
08. Kerala
09. Ontario
10. No Reason (feat. Nick Murphy)
11. 7th Sevens
12. Figures
Connect with Bonobo: Facebook |  Website | Twitter | Spotify |  Soundcloud