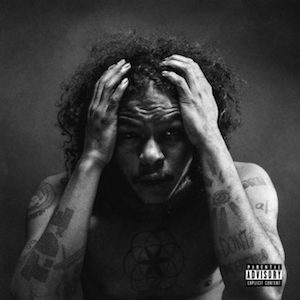 Album Review: Ab-Soul - Do What Thou Wilt
Artist Name:

Ab-Soul

Album Name:

Do What Thou Wilt.

Release Type:

Album

Release Date:

Record Label:
Label Location:
Review Author:
Review Date:

EM Review Rating:
As if 2016 has not already been a great year for TDE. The label has released five albums and have had some fantastic feedback from critics as well as the public. This time, it is Ab-Soul who is up to bat and some thought this was his time to really make it back to where he once was. His 2012 release, Control System was one of the best releases of the year but his 2014 release, These Days..., not so much. It is so secret that he is a very talented rapper, but could he only be able to put out one great album? With this latest release, he shut all those critics up.
This new album, Do What Thou Wilt is Ab-Soul on top of his game. The wordplay, the concepts, the instrumentals, everything on this project is exactly what everyone was looking for in this new project. Now while it has not been confirmed and this is just my theory, there is a deeper story here. The album starts off with an incredibly aggressive and in your face track with, "RAW (Backwards)" as Soulo initiates war on all these other rappers. This is Soul coming out of the gates hot to show the world he is not messing around anymore, it is time he gets some respect. On the third track, "Huey Knew THEN," this is where the story begins as he flips the famous theme song for the television show, The Fresh Prince of Bel-Air as Soul says he is going to tell us the story about when his life was flipped turned upside down and how became the one known as, Young Mind Fuck.
The album has a very obvious theme of feminism and goes as far as to say that even God was a girl. This could be his representation of how much his ex-girlfriend meant to him. Alori Joh took her own life back in 2012 and he often references her throughout the entire album and maybe this incident is what made him look at women differently. 
As the album goes on, there is a definite change of vibes from beginning to end. The theme for the tracks in the beginning of the album are very dark and aggressive, possibly symbolizing his anger and depression from his loss. He goes far enough to say that the letters that spell out mom are represented by 666 on the number pad. He admits that he has acquired a bad drug habit and this could be what led to some of his problems. As the album gets to the track, "D.R.U.G.S," this is Soul admitting he does have a problem and he doesn't think he has what it takes to get through it without the help from others. The instrumentals for the end of the album are very more upbeat and seem that Soul has found happiness in a world he thought had none for him. The final track, "YMF" which translates to Young Mind Fuck, is Soul in his form that we all know of today. He found himself and he is ready to make his music great again.
Soul went out and got some very familiar TDE names to feature on this album with ScHoolboy Q, Punch, and SZA. Mac Miller is a frequent collaborator with TDE so it was no surprise to see his name on the album. The features on this album were very well picked and did not take the spotlight away from Soul. 
Overall this album is a portrayal of trials and tribulations. This is Ab-Soul showing the world that no matter how bad things may seem, there is always light at the end of the tunnel. He does a great job of expressing his emotions through his clever wordplay that makes the listener sit down and pay attention to what he is saying to truly find out what he means. This album is beautifully crafted is one of the best hip-hop releases of the year. Ab-Soul has found himself back to the rapper we once knew.
Standout tracks: "D.R.U.G.S," "RAW (Backwards)," "Womanogamy," and "Portishead in the morning // HER World"
Connect with Ab-Soul: Twitter | SoundCloud | YouTube