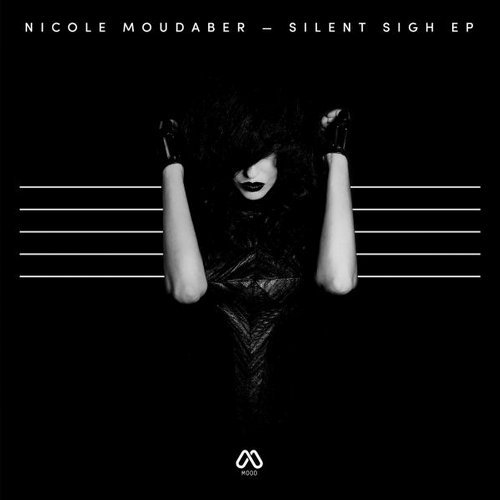 Album Review: Nicole Moudaber - Silent Sigh EP
Artist Name:

Nicole Moudaber

Album Name:

Silent Sigh

Release Type:

EP

Release Date:

Record Label:
Label Location:
Review Author:
Review Date:

EM Review Rating:
When Nicole Moudaber dropped Silent Sigh back in February via her own MOOD Records, the London-based Nigerian-Lebanese producer/DJ probably didn't imagine the three track-EP would become anyone's anthem-of-sorts for 2016. It's so dark and deep it's almost scary, even for the reigning queen of dark techno. And yet, it proved to be a suitable soundtrack for a lot of moments of the past year, more than once seeming to embody the old idiom "where words fail, techno speaks."
It dives right in with the brooding, layered "Silent Sigh" that is instantly recognizable as the work of Moudaber. It builds to the point of making the listener feel small the way watching a super moon rise or trying to swim against the ocean's undertow makes one reevaluate their entire existence.
"Move A Little Closer," which clocks-in at ten minutes long, continues the themes of the title track, and finds Moudaber forging even further into her signature dark techno soundscape. Here, she uses scattered vocals to create the atmosphere of furtive nighttime pirate radio transmissions, the sense that something is happening next door. Sometimes the track's vocals might murmur "we live in a haunted house," whereas others they seem to sigh "we went to a hotel," but it's never clear, and it never matters. Rather than tell a techno love song narrative, the vocals evoke a feeling somewhere on the edge of loneliness, as heard from just outside the party or just beyond this world, beckoning the listener to come closer.
The EP concludes with "More Ways Than One," which delivers undiluted techno at its best. On every play, it's at this point in the album where I start to get all nostalgic about experiencing Moudaber in-person at EDC Las Vegas this past summer. While flitting about the neonGARDEN dressed as a holographic fairy during her set, one fellow "headliner" in the crowd turned to me and said "she's weird!"
I couldn't agree more. The producer/DJ's take on techno is weird: magical, otherworldly, unearthly, something familiar yet different like a creepy take on an old fairy tale. But what else would one expect? Isn't a DJ kind of a medium, anyway? She's totally channeling the messed-up-vibes of life on earth in 2016 and turning it into something beautiful. When things get dark, one can only hope that our techno gets darker; when things get weird, we must get weirder.
[soundcloud url="https://api.soundcloud.com/playlists/189368450" params="auto_play=false&hide_related=false&show_comments=true&show_user=true&show_reposts=false&visual=true" width="100%" height="450" iframe="true" /]