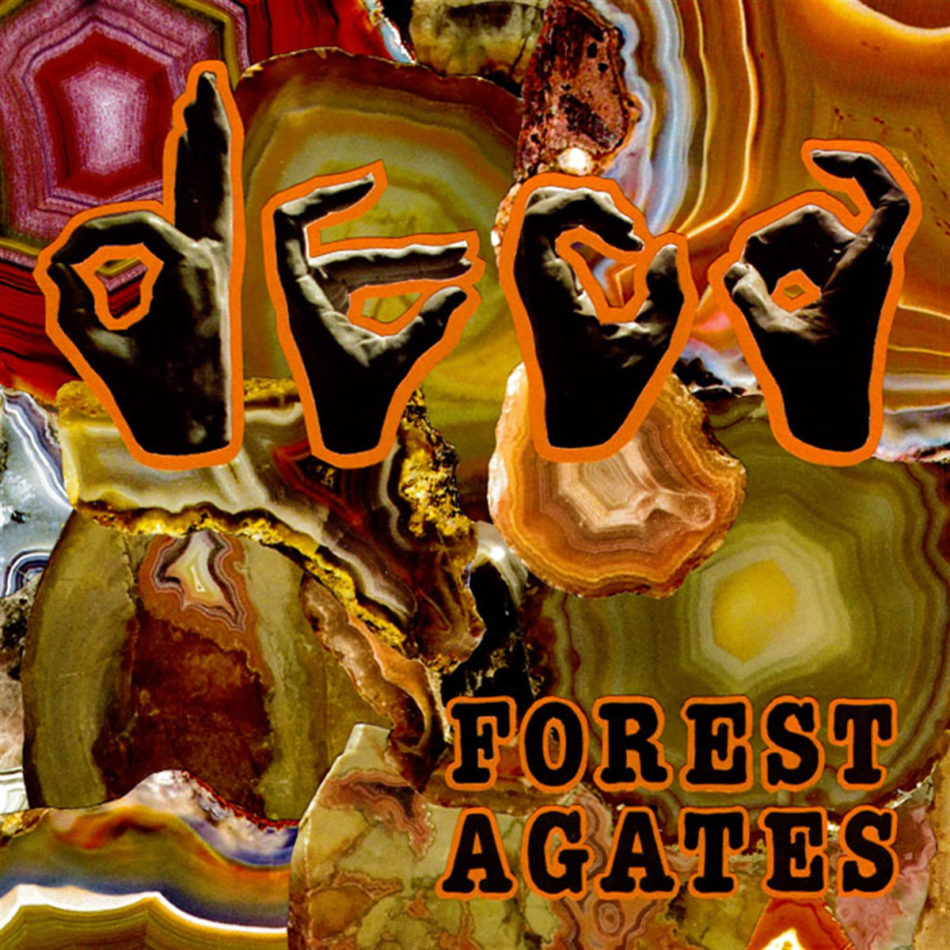 Deca, the New York-based rapper/producer from Denver, released the first of a two-part album on November 14th titled Forest Agates. Best known for "Breadcrumbs," a track from his 2013 album The Ocean (that is accompanied by a great animated video), Deca gets a little more intimate here than he did in the past. Check out the video for "Waiting" (Directed by Deca!) below:
The concept for Forest Agates is billed as "an archetypal journey through a forest peopled by strange beings." True to his word, some of the tracks, like "Nekyia," sound like the score for a spooky Red Riding Hood or Harry Nilsson's The Point meets hip-hop. According to Deca, the album is dedicated to his brother Danny, who inspired his love of music (the catalyst being a copy of  the "I Left My Wallet in El Segundo" single by A Tribe Called Quest).
"God is everywhere," a child's voice echoes at the top of one of the many introspective sojourns on the album. Largely instrumental and surrealist in nature, anything may be lurking around the next track break on Forest Agates. The beats swing between samples of soulful, 60's vocals to shredding electric guitars and contemplative interview sound bites. Reminiscence is the theme that leads the charge and Deca confirms that when his vocals do pay a visit ("I had a whole wardrobe full of skeletons/ and old habits that arrested my development/ in the woods at the mercy of the elements…").
Overall the album is a masterclass in production with a little taste of rap to satisfy your appetite ("First Light" is a standout). Heartwarming beats like "Beulah" will put a smile on your face, while "Dendrite" will have your mind's eye buzzing with visuals. Aspiring producers should take note of the way Deca constructs a melody across instruments and samples (look at "Respite" or "The Grotto") without muddling the original idea. Other strange and magical tracks like "Doubt" pepper the album and escort you through a refreshingly unique hip-hop landscape.
Of the two tracks with rap by Deca, "Waiting" puts his flow on full display: 
"Ask 'em nicely, Why the iron juggernaut's fist?/ Why the struggle for control, the subtle plot-twist?/ The wolves in the woods, the blood for profit,/ The same fluid that they used to water southern crops with…"
He narrates the journey with such prowess that every listener will be left wanting more rap. You may wonder why beats as buttery as "Patchwork," for example, don't get an equally dope verse or two, but Deca isn't attempting to recreate a traditional hip-hop album. This is his personal excavation.
"Like all of my music," Deca says, "this album is about navigating through the chaotic times we're living in and is my way of offering what I can to help heal our collective sickness."
And in times like these, who doesn't need a little healing?
Listen to this album at dawn on the day you're supposed to take off for Mars.