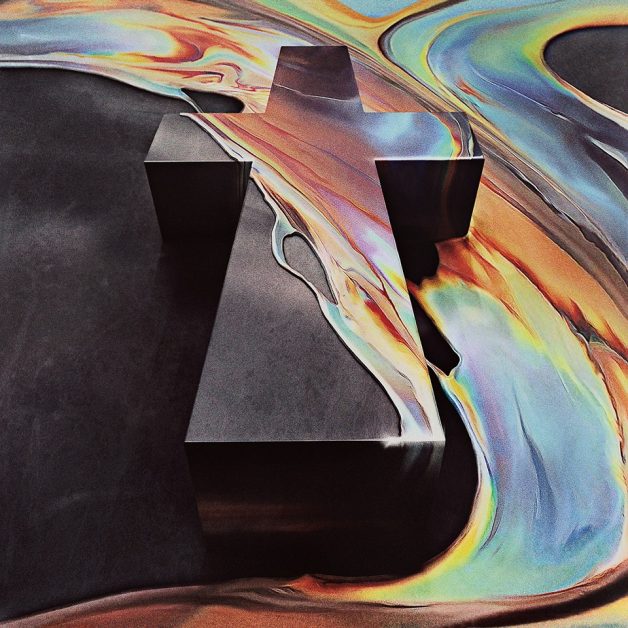 Album Review: Justice - Woman
Artist Name:

Justice

Album Name:

Woman

Release Type:

Album

Release Date:

Record Label:
Label Location:
Review Author:
Review Date:

EM Review Rating:
Over the past 10 years there have been few electronic artists more influential than Justice. The French duo comprised of Xavier De Rosnay and Gaspard Augé, who have been at the forefront of setting dance floors and festivals ablaze across the globe in what has been electronic music's most defining decade. Back in 2007 they blended euro underground rave culture with punk rock vigor and embodied the entire attitude that drove the electro/bloghaus days that become America's formative years of its electronic music obsession.  
In today's commercial electronic scene ruled by such acts as The Chainsmokers and DJ Snake is there really any room for these two forefathers to succeed? With dance music culture now having its highest commercial appeal it's easy to get sucked into the convoluted whirlpool that is today's electronic zeitgeist. Festivals are a dime a dozen. Everyone's a DJ now. Pop music IS electronic music. E-D-M. E-D-M. E-D-M. Would Justice's 3rd studio album Woman break through the redundant noise and not only return us to a state of wonderment but re-define the limitations of the genre as a whole? Well smack my ass and call me Sally Hallelujah, the answer is a resounding YES!
Woman is superb and in my opinion outshines their 2011 sophomore effort Audio, Video, Disco (which says a lot). Their original gritty hardcore disco-electro sound has now germinated into a more subdued yet refined version of itself. What has always made Justice's previous releases stand out has been their injection of the past. Woman harkens back to Prince, Queen, Stevie Wonder and even Jimmy "Bo" Horne. While AVD took a more stadium rock sonic anatomy Woman calls back to the disco days just as many tracks on their debut album, Cross, did. In addition to the neo-Studio 54 vibe Woman is characterized by outstanding vocals. Most tracks supremely meld talented vocalists with uplifting cords and melodies to transport the listening into a state of euphoria.
The album opens with "Safe and Sound," a simple slow burn of a tune that makes use of the guys' signature slap bass that we've found comfort in over the years. Vocals are provided by a children's choir who lay down an inspiring vocal accompaniment. As long as I can remember Justice's records have for the most part been characterized by victorious vibes. Songs like "Phantom pt. 2" (Cross) and "New Lands"(AVD) evoke uplifting emotions of triumph and achievement. Woman is no different. Songs like "Pleasure" and "Randy" could be your soundtrack to hitting a game 7 walk-off or finally getting your crush's number. These songs make you feel blissfully amazing while you absorb every bass line and synth. "Chorus" starts off sounding like you've just entered a boss battle on your favorite early 90s video game then divulges into an 80s speedboat chase scene filled with thumping kicks and a static underlay surrounded by distorted guitar synths and powerful piano notes. 
"Fire" is a straight feel-good disco ballad with masterful vocals from M. Yaman that make this one of the stand out records on the album. I think the new fan favorite on the album could be "Heavy Metal." I can definitely see other artists mixing this track into their live sets as"Heavy Metal" is an uptempo, high-energy track that sounds something like a renaissance rave anthem. The track was even sent to fellow electro-boss Boys Noize to tune the 808s before the album was released. "Love S.O.S." featuring Romuald has a very strong Blood Orange feel to it. Though the track starts out with a screeching siren synth that rides along all the way through the record could not feel more comforting. My only gripe about the album is the final track. "Close Call" is the obligatory ambient record that so many electronic artists today insist on including to show their "range." These types of tracks have never interested me and are pretty useless when it comes to either playing them out in a live set or during at-home listening. In this case I give the boys a pass because one of Woman's I most redeeming qualities is that is has a definitive beginning, middle and end. The album is meant to be listened to front to back in one sitting to get the full iMax, 4k, 3D, high-def, 320 kbps, fiber-optic, surround sound, DSL business class experience so wrapping on a softer note doesn't take away from the narrative that's already taken place.
When it comes down to it Justice is no longer making the intensely distorted noisy goodness Cross brought to the table that had us sweating through our jeans jackets in smokey discotecas 10 years ago. However, Xavier and Gaspard are now older in both age and spirit. You don't make another "Water of Nazareth" when you're driving your kids to soccer practice. Woman  represents a blind eye to the current state of electronic music and holds fast to traditional Justice faire by being a not-quite disco, not-quite rock, home-brewed electronica work of art. No matter where you are in the world you can put this album on and bring your mood to a warm simmer. Woman is a triumph in musical escapism because it feels very new yet as if it has always existed. This is by no means their opus but comes quite close and gives us hope that maybe the traditional album-style format is not dead. Woman is not a perfect album but its an album perfectly suited for what we needed right now. I'm not a religious man but leave it to these two legends to have me worshipping at the foot of a cross just the same.