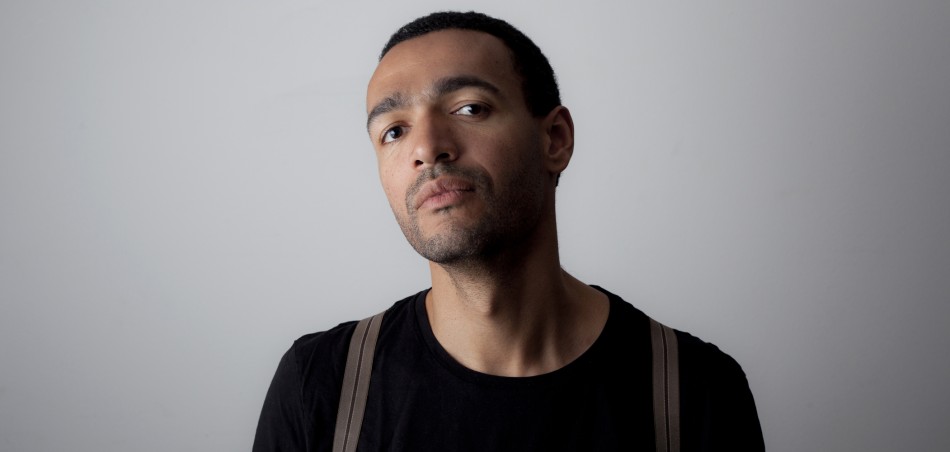 Album Review: Patrice Bäumel - Balance Presents
Artist Name:

Patrice Bäumel

Album Name:

Balance Presents

Release Type:

Mixtape

Release Date:

Record Label:
Label Location:
Review Author:
Review Date:

EM Review Rating:
With the never ending amount of new musicians, DJs and electronic acts emerging onto the scene, it is getting increasingly difficult to find good music. The few that do stand out and carve their own niche, usually do so with great musical taste. Patrice Baumel, originally from Dresden and now currently residing in Amsterdam, carries such a refreshing sound and energy to our ears. He has been the resident at Club 11 and Trouw in Amsterdam, one of the top clubs in Europe for electronic music. His catalogue comprises of releases on labels such as Get Physical, !K7, Systematic, Diynamic, Turbo and has big releases for Kompakt and My Favorite Robot.
This mix for the Balance Presents series from Australia showcased his fine track selection skills of records that may not have been suitable for typical clubs, but is certainly playable anywhere good music is appreciated. It is not often that you get to listen to a mix that blends the purity of emotional compositions with the dance elements of techno. Patrice does this so very well, presenting an intimate and sexy mix with tracks filled with emotion and ambience which will leave you in mystifying state. 
"Rather than blending one record into the next, I wanted to blur the lines between DJ set and production and turn it into a composition in its own right" he says of his approach to this stellar mix. "But I wanted the result to be musical. I want the listener to totally forget about the nuts and bolts and just feel it. It was also really important to me to create something that is built to last, without any regard whatsoever for current trends." He took the wise decision to largely opt for records from his collection that have stood the test of time already – "that way I knew that I had a lasting relationship with them and not just a brief fling" – ensuring an end product that won't date any time soon.
"I wanted the mix to sound truly like me, show off my trademark sound with all its quirks and idiosyncrasies. I had to really sit down and think about what defines my style. My conclusion was that it's a mixture of abstract, foreign sounds and super warm, trancey elements. All my music is a dance between these two polar opposites."
Baumel always had a knack for including beautiful melodies and intricate soundscapes into his sets. The tracks bleed into each other effortlessly as if they were all made to go together. There is just something about his sets that is so refined and mature, a certain je ne sais quoi, as Baumel puts it himself, "techno music for grown ups". You can put all sorts of words to it, but this mix really speaks for itself.
"I hope for the mix to contain enough intelligence and emotion to be a worthwhile listen under many circumstances. It's not all easy listening; some parts really have teeth. So by nature, the mix is not – and was never meant to be – for people with a low tolerance for music and sound that is outspoken. I didn't want to dumb it down. I think it's a great after-hour home party mix but I hope that it sparks people's imagination and creativity in all kinds of situations."
Tracklist:
01. Patrice Bäumel - Intro ***
02. Heathered Pearls - Ringing Temple (Decreased Version)
     w/ Jon Hopkins - Journey 
03. Kurt Baggaley - Former Self
      w/ Christopher Bissonnette - Jour Et Nuit 
04. Nils Frahm - Familiar 
05. Throwing Snow - Clasp
      w/ Vessels - Elliptic (Barkers & Baumecker Remix)
      w/ Doubtingthomas - Casa De Bas Bun 
06. M83 - Couleurs 
07. Plastikman - Disconnect 
08. Minilogue - Ahck (Jichael Mackson Remix) 
      w/ Bee Mask - The Story of Keys and Locks 
09. DJ Hell - Hells Kitchen (Playgroup Remix) 
10. Underworld - Bird 1 (Patrice Bäumel Remix) ***
11. Guy J - Moderate 
12. M83 - You Appearing 
13. Barry Jamieson - Stars (Charlie May Low-g Remix) 
14. Jesse Somfay - Lying In A Bed Of Myst 
      w/ Stephan Bodzin - Wir (Max Cooper Remix)
15. El_Txef_A - Mugarrirantz (Dave DK Remix) 
16. Throwing Snow - Lumen 
      w/ FKA Twigs - Glass & Patron
      w/ Kangding Ray - L'envol
17. Patrice Bäumel - Departure ***