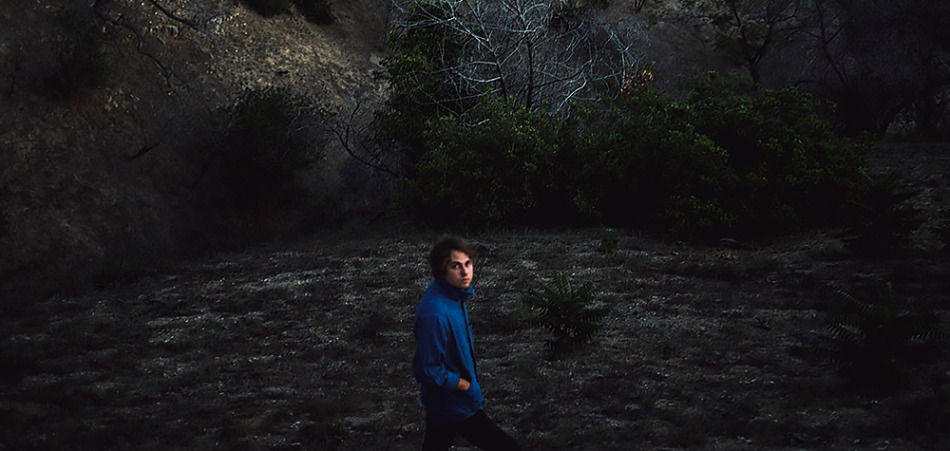 Album Review: Kevin Morby - Singing Saw
Artist Name:

Kevin Morby

Album Name:

Seeing Saw

Release Type:

Album

Release Date:

Record Label:
Label Location:
Review Author:
Review Date:

EM Review Rating:
[soundcloud url="https://api.soundcloud.com/tracks/243744658" params="auto_play=false&hide_related=false&show_comments=true&show_user=true&show_reposts=false&visual=true" width="100%" height="450" iframe="true" /]
There's a real vintage quality to Kevin Morby's music. Not simply by way of inspiration, though his storied acoustics and woodsy nasal twang are an undeniable salute to '60s heroes like Leonard Cohen and, of course, Dylan – but, here, that history takes on physical value. Each track on Singing Saw feels like an unpolished antique, weaved together with the past cracks and comfort of an old rocking chair or a worn-in pair of jeans. Pick one up, and you can feel the dust bursting off each plucked guitar string and floating into Morby's backcountry ether.
It is this ghostlike air that fills the album with sorrow and ingenuity, making it more a grounded, cohesive story and less an assemblage of pieces dated by their own pretension. Morby's is a story worth telling: A wandering ex-member of Woods and his own band, The Babies, the songwriter seems to have rapidly outgrown the strain of other disparate works and settled into his own sound, something more confident, steady, and refined.
It's worth noting that Kevin Morby is only 28-years old, an age just ripened by his aforementioned musical history, as well as the supposed personal influences of the '60s and '70s. His yearning for a past he wasn't alive for translates to a raw, skeletal strip-down of modern mountain rock. You won't even hear him reference – not to mention use – anything that requires too much electricity; he will only play as many chords and instruments as necessary to tell his tale. Gentle reverb and bass, placed sporadically with keen attention to detail, only serve to amplify the record's back-porch ethos.
This still isn't quite a folk record; Kevin Morby bares too strong a resemblance to Matt Berninger's indie crooning and doom-happy outlook for that. But it does frequently hover over the genre's deep connection to land and love. There's a mystical naturalism floating through his music like post-rain air, a vibe that probably isn't too uncommon in the lush, green Mount Washington hillsides where he resides. "I Have Been To The Mountain" and "Water," two of the album's standouts, wax prophetic on the isolation and desperation that inevitably come with leaving L.A. and retreating to a more remote landscape. Morby breathes both longing and detachment for and from society into every word, his bittersweet sex appeal once latent, but thawing.
This naturalistic gloom is tripped up only by the single "Dorothy," a more upbeat diddy packed with piano and heavy amp assistance. The tune serves as a welcome invitation to actually dance and move to Morby's music before receding back into his weary strumming. Like everything in the singer's life, the light comes and then goes. He thanks it for stopping by before taking another bottle's swig.
The singer's gristly realism, played like a subdued howl over the L.A. desert, makes Singing Saw Morby's greatest work to date. His previous album, Harlem River, was set in a schizoid New York world that never quite suited him. Now, the songwriter is free to grow his own roots and puff his own air. We'll gladly settle in with him.
Connect with Kevin Morby: Facebook | Twitter | Soundcloud