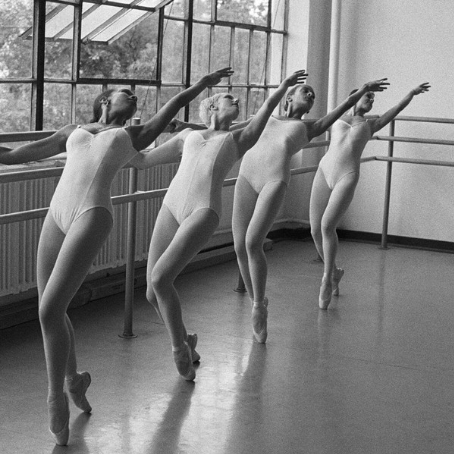 Album Review: Andy Stott: Too Many Voices
Artist Name:

Andy Stott

Album Name:

Too Many Voices

Release Type:

Album

Release Date:

Record Label:
Label Location:
Review Author:
Review Date:

EM Review Rating:
Ever since Andy Stott graduated from the dub techno scene with his 2011 EPs Passed Me By and We Stay Together, it's felt like the Manchester-based producer is capable of anything, and that what comes next is simply up to his vivid imagination.  This makes it hard to track any kind of stylistic phases or progressions in the three albums that have followed.  Listening to an Andy Stott album is like walking through a pitch black labyrinth where anything could happen, your hand frantically gripping the wall for guidance.  While Stott always returns to the familiar tectonic chug of dub techno for a few minutes at a time, he's completely unpredictable otherwise.
That's not to say he's completely random, or that there aren't any noticeable differences between each release.  Too Many Voices' opening track "Waiting For You" introduces a glitchy, robotic sound that recalls R Plus Seven-era Oneohtrix Point Never, and this sound pops up again and again on other tracks. Whether Daniel Lopatin is an intentional influence or not, it's interesting to see how deftly Stott incorporates a sound previously unrelated to his.  He also expresses surprisingly warm, dreamy emotions on "New Romantic" and "On My Mind," juxtaposing a shimmering grace against the darkness.
Another difference is the role of Alison Skidmore, Stott's old piano teacher whose voice has been a staple of his albums since Luxury Problems.  Her presence is still felt on Too Many Voices, but it's more understated and sporadic than before.  Skidmore's voice has come to be a big part of Andy Stott's trademark sound, and here she's responsible for some of the album's best moments, like her delivery on "New Romantic," or her closing performance on the brilliant title track.
[soundcloud url="https://api.soundcloud.com/tracks/258816203" params="auto_play=false&hide_related=false&show_comments=true&show_user=true&show_reposts=false&visual=true" width="100%" height="450" iframe="true" /]
Other tracks showcase Stott's ability to craft tracks without any vocal focus point.  "First Night" needs little more than its slow lurch and simple haunting melody, and the same goes for the ghostly ambient track "Over."  On the frenetic "Selfish," he uses effects to obscure Skidmore's vocals beyond recognition, dehumanizing them in the process.These songs do have vocals, but they aren't spotlighted front-and-center.  
Andy Stott's variety has seemed like a comfort zone in the past, but this time around it feels like he's searching, so things are a little less cohesive as a result.  Still, the more adventurous tracks prove that there are always dark new passageways being unlocked in Andy Stott's mind.  Too Many Voices is out now on Modern Love, grab your copy below.
Connect with Andy Stott: Facebook | Twitter | iTunes