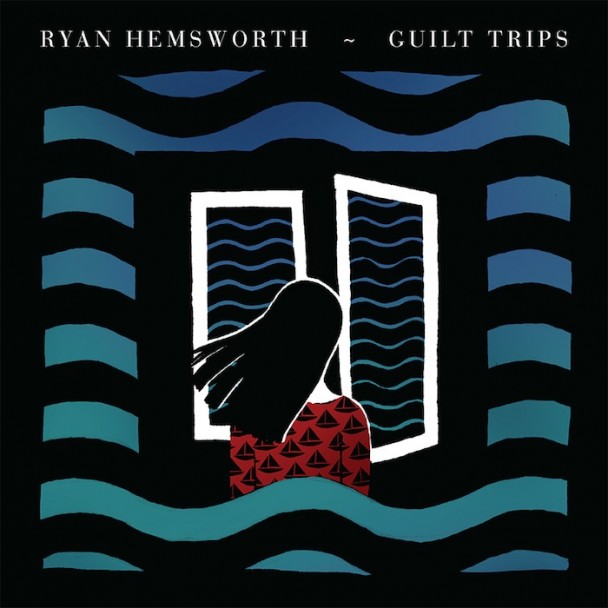 Album Review: Ryan Hemsworth - Guilt Trips
Artist Name:

Ryan Hemsworth

Album Name:

Guilt Trips

Release Type:

Album

Release Date:

Record Label:
Label Location:
Review Author:
Review Date:

EM Review Rating:
DJ/producer Ryan Hemsworth, or "Remix Ryan Gosling," has established his foundation in electronic music through many one-off releases, EPs, and mixes that display an intricate blend of trap, chillwave, hip-hop and R&B. He has garnered significant attention in the dance scene over the last two years through a worldwide touring schedule and releasing popular remixes and bootlegs of the likes of Frank Ocean, Lana Del Rey, Mikky Ekko, and Grimes. Finally, the Canadian artist is ready to grace his ever-growing fan base with Guilt Trips, a debut full-length LP that puts on prime display what Ryan Hemsworth and his music is all about.
Ryan Hemsworth's stylistic blend of downtempo influences is hard to categorize in one genre, but Guilt Trips is guaranteed to take you on an emotional and wonder-filled journey that you won't want to come back from. Featuring an assortment of deep instrumentals and an array of gripping vocalists, such as Sinead Harnett, Lofty305, Baths, Tinashe, and Brooklyn rappers Haleek Maul and Kitty, Ryan Hemsworth is continuing to produce music that is as effective on the dance floor as it is on a day of easy-listening. Guilt Trips is one of those records that makes you want to lay down, put on your headphones and just close your eyes while you listen through the entire album and experience the true beauty of music.
[soundcloud url="https://api.soundcloud.com/tracks/116414531" width="100%" height="166" iframe="true" /]
"Small + Lost" leads off the album with a gentle introduction that is rounded out perfectly by the beautiful vocals of Sinead Harnett. This is a poppy and soulful track that blends intricate percussion patterns and vocal samples that delicately leads into the LP's first single, "Against The Wall." With tasteful vocals and raps from Lofty305, Ryan Hemsworth's production compliments his flow perfectly with a melodic trap feel that is sure to get your feet moving and head nodding when you wake up in the morning or when you're partying late at night. Check out the music video for "Against A Wall" below.
[soundcloud url="https://api.soundcloud.com/tracks/108709381" width="100%" height="166" iframe="true" /]
Other highlights of Guilt Trips include "Avec Vous," one of the shining instrumentals on the LP. Featuring beautiful synths and a heavy trap percussion, you won't know whether to dance or to feel like you're in a wonderland of your imagination. We recommend you try both at the same time. Guilt Trips' 9th track is "One For Me," a beautiful R&B piece with enthralling vocals from Tinashe that could potentially even be considered radio-friendly. This is followed by the album closer, "Day / Night / Sleep System" featuring Haleek Maul and Kitty. Ryan Hemsworth highlights their killer verses with a heavy big-beat underground hip-hop percussion that keeps this track flowing throughout the LP's final 6 minutes. See the entire track listing of Ryan Hemsworth's debut LP below.
Guilt Trips
1. Small + Lost (feat. Sinead Harnett)
2. Against a Wall (feat. Lofty305)
3. Weird Life
4. Still Cold (feat. Baths)
5. Avec Vous
6. Happiness & Dreams Forever
7. Yaeko Mitamura Is Lonely
8. Ryan Must Be Destroyed
9. One for Me (feat. Tinashe)
10. Day / Night / Sleep System (feat. Haleek Maul & Kitty)
Guilt Trips is a melodious 10-track piece officially out for release off the eclectic Last Gang Records on October 22nd. There is not a track that Ryan Hemsworth misses on his debut album and each song holds something special and unique. We highly recommend you grab Ryan Hemsworth's Guilt Trips off iTunes and let the magic of his productions into your music library.