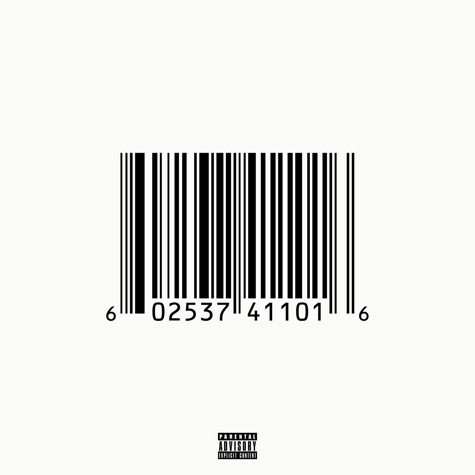 Album Review: Pusha T - My Name Is My Name
Artist Name:

Pusha T

Album Name:

My Name Is My Name

Release Type:

Album

Release Date:

Record Label:
Label Location:
Review Author:
Review Date:

EM Review Rating:
A solo career is almost an inevitable derivative of any well tenured, great rap duo. OutKast gave us the unlikely emergence of Big Boi and Sir Lucious Left Foot. UGK gave us the incredibly magnetic Pimp C and his screwed wonder, Pimpalation. Black Star gave us both Mos Def's Black On Both Sides and Talib Kweli's Quality. Mobb Deep gave us H.N.I.C. EPMD gave us No Pressure. Basically, history tells us that if two MCs come together to form a rap group at least one of them is destined to venture off on his own some day. It's practically a science. It was somewhat prophetic, then, that the more forthcoming member of Virginia rap duo Clipse anticipated his career path with stunning clarity nearly a decade before Kanye West was championing him as an underappreciated focal point in rap culture. "They prayin' I never go solo," Terrence Thornton spat on the intro to his group's critically acclaimed sophomore, Hell Hath No Fury, and everything since then has been leading him to this very moment where he'd prove it. You see, that statement in a nutshell tells you everything you need to know about Pusha T: he has unwavering confidence in his own skill and complete disdain for anyone claiming to be anything even remotely resembling a worthy adversary. With his debut, the MC stakes a claim for the respect he feels he's earned, and he throws a couple of stones in the process.
In truth, the Thornton brothers have always been a rather braggadocios tandem, but younger brother Terrence has habitually been the more blunt of the two. Clipse as an organism consistently served as the most complete representation of conscienceless coke peddling in any era -- Malice was always the finessing Chris Partlow to Pusha's impudent Marlo Stanfield, but to a certain extent Pusha's approach always seemed to need a little less interpretation. He has a very straight forward, cut to the chase methodology that is brazen and unforgiving. He has never pulled a punch, especially when it comes to the legitimacy of his brand.  From the first bar of the first verse of the first song on their first album on, he made his position remarkably clear: "Playas we ain't the same, I'm into 'caine and guns". With Pusha, it's that simple. He is a defender of the authenticity of his street rap aesthetic with every breath.
Stream: Pusha T - King Push

Pusha T's debut is entitled My Name Is My Name, and the title is lent by the aforementioned Marlo Stanfield, a drug kingpin in the Baltimore crime drama "The Wire". Marlo calls for unconditional respect regardless of the circumstances, and -- in his universe -- there is nothing of higher value. Unsurprisingly, he and Pusha T live in the same universe. The quote is a rather epitomizing tag for the Virginia MC's debut because he believes his name (and everything it stands for) speaks for itself. Every moment of his album is a reminder of everything he represents, and essentially all of those moments hinge upon his credibility remaining impeccable. Pusha stands on his name. He is a formidable presence in the rap game despite his lack of commercial appeal, and that is a manifestation of being the highest caliber of MC. Still, the GOOD Music general feels he doesn't command the complete respect he deserves, and perhaps it is that fuel that makes him so formidable in the first place. 
My Name Is My Name has almost woven its own mythology over the last few years. It began with the Kanye West signing and Pusha's continued presence at the forefront of the GOOD Music imprint while Big Sean, Kid Cudi, and Common all released studio albums, almost as if to suggest a more careful crafting process. Pusha's reverence for Kanye seemed to have positioned him as the legendary Chicago MC's right hand and enforcer, and after earning two features on Ye's magnum opus he was heavily billed on GOOD Music's Cruel Summer compilation album. After much prep, Pusha began to put the finishing touches on an album that had already been years in the making, and when the album was pushed back it almost added to the lore. There was talk that Kanye West's last real production was on the album. Rumors of existing rap production from Joaquin Phoenix began to swirl, and somehow it was on the album, too (this has since been proven false, but it made for an incredible story at the time). High profile potential featured performers began to surface like John Legend, Chris Brown, Future, Rick Ross, and 2 Chainz. Was this an album or a blockbuster motion picture soundtrack for an unreleased direct-to-DVD Scarface sequel? Over time, My Name Is My Name was slowly built up into the last bastion of hope for the now much maligned, marginalized Big Daddy Kane-inspired punch rap, and it delivers in a big way. In the wake of such build up, the album stands as a shining representation of traditionalist hip-hop, and it vehemently fights commercialized hip-pop fluff with gusto and bravado. 
From the album's open you can immediately surmise Pusha isn't setting out to top the charts. This isn't a Billboard album. He's "more B.M.F." He's got a label deal under his mattress. No, this album is all about bringing it back to basics -- hardcore rap and dope money are its staples, and it's far more interested in soundscapes than SoundScans. "King Push" speaks volumes. It's anti-establishment in the most crafty of ways: it doesn't set out to restructure the rap industry it simply speaks to remaining true to one's self regardless of the changing political climate. "Vultures to my culture / Exploit the struggle, insult ya / They name droppin' 'bout 'caine coppin' but neva been a foot soldier," he spews, utterly disgusted, and this serves as a microcosm of the album's overall theme: having a credible name, a respectable name, is the true mark of a rap kingpin.
Numbers-On-The-Boards--EM1013
Stream: Pusha T - Numbers On The Boards

My Name Is My Name without question produces some of the best rap music of 2013. The hard-hitting, retro-inspired "Numbers On The Boards" is savage rap that finds Pusha throwing punch after punch after punch in quick succession, tossing around gems like, "Mix drug and show money: Biggs Burke on tour". Pusha reunites with frequent collaborator Pharrell Williams for "Suicide" and "S.N.I.T.C.H." both of which serve as standouts. The former finds the Virginia rapper taking some obvious shots at rival Drake -- "I built mine of Fed time and dope lines / You caught steam off headlines and co-signs" -- and features signature production that feels like The Neptunes circa 2003. The latter serves as a clever acronym for the word it spells out, and Pusha shows off his storytelling chops over a bounce that feels vaguely reminiscent of the old west. Other highlights include the Kendrick Lamar-assisted "Nosetalgia" (produced by Nottz) and the Future-assisted "Pain" (produced by Kanye), both of which feel raw and are perfect additions to Pusha T's sinister aesthetic.
S.N.I.T.C.H.-Ft.-Pharrell--EM1013
Stream: Pusha T - S.N.I.T.C.H.
Stream: Pusha T - Pain (Ft. Future)

Essentially, MNIMN showcases nearly flawless outings from Pusha T, but there simply doesn't feel like enough of him...and it's his debut. 10 of the 12 songs have features, six of them are rap features. There is simply too much mic sharing. Pusha does do his fair share of rapping, and when he's rapping it's great, but there just needs to be more of it. One might hypothesize that Pusha has spent his entire rap career sharing the stage -- whether with his brother or with his GOOD Music cohorts -- and it's probably a difficult transition to make (Big Boi had a similar problem with his solo debut), but an MC with a persona this brash has to back it up with presence. The album could've seen much greater heights if Pusha didn't feel like a featured guest on it.
Additionally, there are some moments on the album that undermine the established motif of "authenticity" that serves as the linchpin for the entire album. Pusha opens "Hold On" with the line "I sold more dope than I sold records / you niggas sold records, never sold dope" as if the chastise all those playing the role of thug that were never really about that life. But who then proceeds to rap the second verse? Rick Ross. What an incredible oxymoron! It's strange to even have Rick Ross on an album entitled My Name Is My Name given that: a) his drug kingpin persona has been revealed to be completely fake and b) his stage name is a rip off of a real drug kingpin's actual name. With those two things in mind, its hard to listen to that verse without questioning whether or not Pusha truly values street integrity above all else. In conjunction with that thought, the Kelly Rowland-assisted "Let Me Love You" raises a lot of similar questions about authenticity when Pusha bites Ma$e's entire style for the entire song. It's a rather inspired impression on an otherwise solid record, but still. Ma$e must be rolling over in his grave (he's not really dead, by the way). It might be okay on a different album, but given MNIMN's central theme, it seems inappropriate. Such minor infractions like these take an otherwise great album and make it a mockery of itself.
Let-Me-Love-You-Ft.-Kelly-Rowland--EM1013
Stream: Pusha T - Let Me Love You - (Ft. Kelly Rowland)
Hold-On-Ft.-Rick-Ross--EM1013
Stream: Pusha T - Hold On (Ft. Rick Ross)

Despite its faults though, My Name Is My Name is a fantastic tribute to traditional hip-hop, and a very serious contender for album of the year (though I'm syre the Academy of the Recording Arts will disagree). Pusha T set out to create a debut that was an uncompromising representation of his core beliefs and values, and he achieved that. He also set out to have the best produced album of the year and he may have achieved that as well, scoring production from the game's top beatmakers on the strength of his name. The album should earn him respect amongst those who truly care about rap as a part of hip-hop culture, and at the end of the day, those are the people he made this album for anyway. Regardless of what the charts say, My Name is My Name is one of the most important albums to be released in 2013, because it seeks to preserve something that needs to be preserved: hip-hop at its most fundamental level. Pusha's need for respect he fueled by his desire to be the best, and hopefully that desire pushes him to continue to churn out great music. If not, then this certainly will: My Name Is My Name debuted at #5 on the Billboard 200, one spot behind Drake's Nothing Was The Same in its 3rd week. He's more B.M.F. than Billboard, but he -- like Marlo -- is also not the type to take an insult lying down. His name is his name after all, and he stands on its strength. Let the games begin.