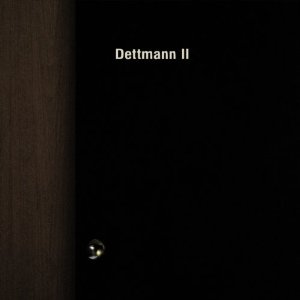 Album Review: Marcel Dettmann - Dettmann II
Artist Name:

Marcel Dettmann

Album Name:

Dettmann II

Release Type:

Album

Release Date:

Record Label:
Label Location:
Review Author:
Review Date:

EM Review Rating:
September 16 is a date circled on the calendars of many music enthusiasts as it marks the return of techno lore, Marcel Dettmann. For those of you who follow him, I know what you're thinking: "Dettmann's return? Well, he never quite left", and you're right. Maintaining his status as one of the biggest names in electronic music within the last couple of years, he's been keeping busy with EP releases, remixes, worldwide travels, and the management of his own record label – Marcel Dettmann Records. However, it's been nearly three years since the debut of his self-titled LP—Dettmann—which was released under Berlin's Ostgut Ton label. And though Marcel himself has given us plenty of solid material to chew from within this time gap, we finally get the long awaited follow-up efforts, Dettmann II.
Yet, the road leading up to the sequel has dealt the producer some minor dips and potholes along the way. Upon his debut on the 50Weapons imprint (run by his good friends, Modeselektor), he faced a frank opinion on the lack of "range" within his music. Shortly after, he made his rebuttal, but instead of responding with a verbal comeback, Marcel turned a negative into a positive and dropped the phenomenal EP titled, Range. Showcasing a more detailed puncture of techno battered around with his own experiments, the EP glimpsed to Dettmann II and its forward-thinking mode we can make out more distinctively here.
Stream:Marcel Dettmann
- Arise
What would a proper LP be without a memorable intro, right? "Arise" definitely simulates the feeling of appropriation with attentive ticks of time, filtered beneath heavy echoes that function as an awakening to a new familiarity. Following the flow of a new Marcel Dettmann testing are tracks "Throb" and "Ductil", both equivalently timed at five minutes and thirty-seven seconds. Setting an orbited atmosphere, "Throb" rolls out its subtle wobbled serenity that is as catchy as it is brisk. Notably less intense and more magnetic, it marks a new surface to Dettmann's sound right from the start. "Ductil", the intensified space odyssey, dances around with wavy synths that encapsulate every stretch of room within the song's radius.
Stream:Marcel Dettmann
- Throb
One highlight feature that makes the album an all-around refreshing experience is Dettmann's solid focus on making the textured nature more hypnotic as opposed to climactic. Two standout tracks with this application are "Soar" and the ever so tender "Seduction", which inhibits an exceptional show nurtured by Emika's "ooh's" & "aah's".  Plain and simple, these two tracks place me where I want to be.
Stream:Marcel Dettmann
- Soar
The close attention to detail demonstrated in "Soar" alone make Dettmann's efforts with this second LP well worth the energy invested. Orchestrating watery synths roofed over a multi-layered beat covered in sweet melodies, Marcel bargains the perfect balance between suavity and punchiness to make this a two-way interpretation of a coordinating blend between house and techno. "Seduction" takes sci-fi to a sensory level with Emika's lush and bewitching hums, emitting a moving poise of introspection over Dettmann's paced sequence. Forming the perfect liaison between patience and tranquility, the tension never fully unravels to anything more, but it's the anti-phlegmatic effect of the song itself that makes this experimental beauty one of the album's more enduring points.
Seduction-feat.-Emika-(CD-Version)--EM0913
Stream:Marcel Dettmann
- Seduction feat. Emika (CD Version)
With "Radar", the strength fully commits to a floor-ready vibe as we find Dettmann flexing his instrumental command to a new level. Gliding hats (reminiscent to the ones used with track "Allies" on Range) help induce a vivid effect only to remain spellbound to the surrounding noise hovering everywhere. "Corridor", another jewel destined for unremitting club play, gets to a more traditional sound we've grown to expect from Marcel Dettmann and it's a pleasant treat I'm sure many fans will be glad to hear.
Stream:Marcel Dettmann
- Outback
Noteworthy, the exciting list of co-producers on tracks like "Outback" and "Aim" surely add a multi-faceted personality to the album. Lending a hand with "Outback", the influence of Levon Vincent shines through with the song's uneasy mannerism, leaving listeners hanging with a hesitant anticipation through the track's short life-span. As label mate Shed assists with "Aim"—the track Dettmann II was actually modeled off of—one can hear a graceful blend of both styles forming an outstanding balance where neither one seems to outshine the other. One of the song's that dances around with Dettmann's newfound experimental age, its unspoiled positioning as the album's concluding track leaves a lasting taste with an overall drive that shows Marcel Dettmann steering his artistic motives to a new realm. Making a vivid impression with Dettmann II, the man himself covers much ground to even be pigeonholed or thought of as one of music's less dimensional artists with a display of true conceptual mastery here.