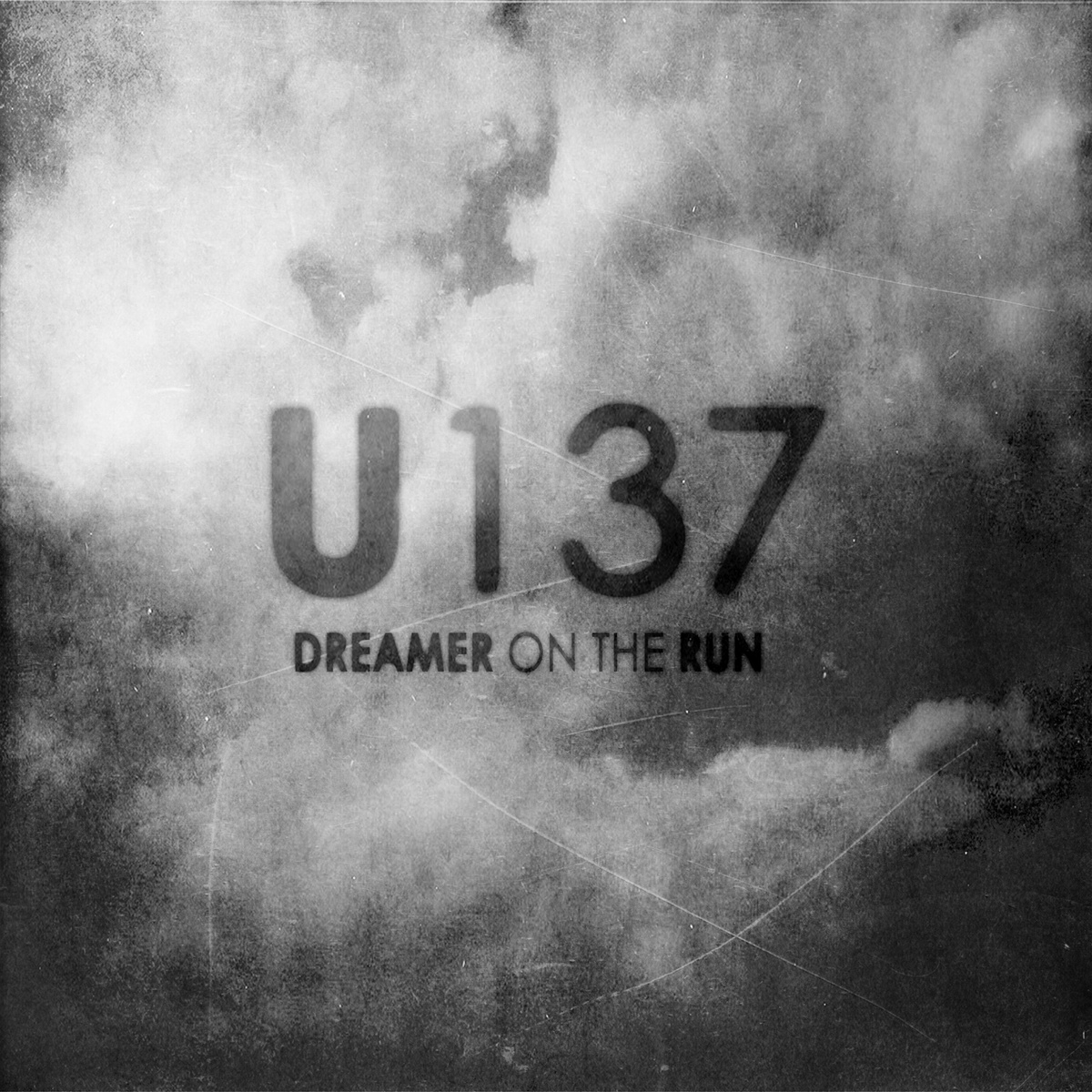 Album Review: U137 - Dreamer On The Run
Artist Name:

U137

Album Name:

Dreamer On The Run

Release Type:

Album

Release Date:

Record Label:
Label Location:
Review Author:
Review Date:

EM Review Rating:
Music in itself is one of the many creative outlets for us as humans to express ourselves. Whether it's driven by love, anger, happiness, or sadness, music touches upon the intangible side of our delicate selves. Post-rock is a relatively small but growing genre of music, and for a good reason. A majority of post-rock bands chose to go the instrumental path, which is the quickest and most effective way to stir up your pot of emotions. This style of rock is becoming more and more relevant these days, as post-rock bands have been gaining legend like status. They're also becoming more prevalent in the film industry, as directors and creative film artists have finally become aware of the power of instrumentals. 
Alas, we come to the newest treasure from Deep Elm Records, cinematic post-rock band U137. For all you history buffs, they got their name from a Soviet submarine that was wrecked in Swedish waters during The Cold War. But unlike that actual submarine, this Swedish duo has no plans in crashing. Deep Elm Records is known for showcasing an excellent quality of cinematic and instrumental bands for the past years, and they show no signs of stopping. Their newest and recently signed band U137 hails for Boras, Sweden. Comprised of just two musicians (Adam Tornbald and Oscar Gullbrandsen), U137 makes a powerful entrance into the music scene. Tornbald and Gullbrandsen are by no means rookies in the field. Both are part of another post-rock band called Moonlit Sailor, which they had released at three widely acclaimed albums through Deep Elm Records.
U137 is a new project of theirs, taking their sounds to different places. Instead of the traditional rock influenced style utilized by Moonlit Sailor, they immerse themselves in the under-appreciated and underrated style of cinematic rock. It's the type of style and sound where it can act as a score to some visual arts, like movies or documentaries. With that said, U137's timing with the album is impeccable. Post-rock bands are beginning to realize their power and influence in the motion picture industry. Post-rock giant Explosions in the Sky has recently released a collaborative soundtrack with David Wingo for the upcoming indie movie Prince Avalanche. The works of Lights & Motion, another new artist from Deep Elm Records, was aired worldwide in the 85th Oscars, NBC, and will be highlighted in the upcoming major movie The Lone Survivor. Dreamer On The Run is U137's audio representation of their first steps in the cinematic direction. We here at EARMILK had the opportunity to listen to the entirety to fully digest their first album well before it's release date. As you dive head first into their debut album, you'll swim deeper into the hearts and emotions of two separate musicians with common goals.
Tornbald explains,
"Oscar and I have been writing music since we were about twelve years old and we're still inspired to make music every single day. What inspires us is the thought of making THE perfect song, a timeless masterpiece of sorts. Dreamer is about as personal as an album gets. We wrote the music while living together directly after we had both ended long-term relationships. We shared the same vision about the album...to make our listeners feel inspired. Our goal was to create music as euphoric as possible. The album title refers to those of us who are 'on the run' from an ordinary, often boring, existence." 
The quality and careful attention to detail become immediately apparent in the opening minutes of the album. "The Poet" gently brings us into the world of U137 and their inspirational drive that they hope to pass along to listeners. Clean and serene guitar picking echoes across the vast canvas that you eagerly wait to be painted on by the rush of cymbals, hooks, and booming tom-toms. The opening song transports you on top of a cliff take a whiff of the fresh air, as the ambient echoes mimic the crisp environment swirling between your very limbs. Energetic as it is, you yearn for it to empower itself to the point of no return. Yet it continues to tease us with moderate fervor, the mark of self-discipline in meshing ambiance with instrumental rock.
Play:
U137 - The Poet
As we made our way through the Dreamer On The Run, we quickly learned how dynamic this album really is despite it sounding deceptively simple. Sure, there aren't any synths or unorthodox effects that we see in electronic music. And yes, there aren't any over the top drumming beats or intense guitar chops. U137 makes up to us in familiar, yet refreshing ways. First off, it's already refreshing in not hearing any unorthodox synths that riddle the song with pews, bleeps, and bloops. We're in a different scene now, a different world. One that's not encompassed by the blasting of bass that shake your very shorts, or light shows that burn your retinas. It's en entirely different feeling.
John Szuch, Deep Elm Records founder, describes,
"The music of U137 is quite complex despite the seeming simplicity of the songs themselves. From exquisite cinematic moments to poppy indie rock segments, the album offers a unique combination of sounds glowing with diversity and originality. It's the kind of album you listen to over and over again and find something new to savor each time you hear it. The beautiful melodies and the grand arrangements leave you with a feeling of pure euphoria."
U137 takes you out from the sweltering clubs and places you somewhere natural, somewhere where you can have your much needed sigh of relief and let yourself go with no one but your own mind to accompany you. As you cue up "Let Me Keep This Memory", don't be afraid to let your mind wander. Let it wade through the gorgeous textures. Let it lean against the supportive piano in the background. Simple, elusive chimes of the triangle adds an unexpected magnitude of softness and innocence to the piece. But let's not get ahead of ourselves. There are some instances where they showcase a little more energy to serve us a swift kick in the butt. "Sliding Doors" has a country-esque twang to its nature while it has the explosiveness of a traditional post-rock band that you can comfortably head-band and air-guitar to.
The tune "Pearl Lakes" may be the defining song in Dreamer On The Run. It incorporates all the characteristics of the sound they are aiming for. The opening seconds places you in the midst of ambient droning that slowly transitions into an indie rock-like phase with plenty of post-rock influence in the mix. It's a roller coaster of emotions and sounds within the 5 minutes and 12 seconds. Towards the latter half of "Pearl Lakes", it goes from an all-out explosion of sound back to an ambient standstill with effects and guitars fading in and out of the scene. 
Play:
U137 - Pearl Lakes
One of the selling aspects of this particular album is that not all of the songs have percussion. Sometimes, it's more moving without any percussive crashes and banging. It can sometimes take away from the feelings and imagery the song as a whole is trying to convey. Songs such as "Watching The Storm" and "Midsummer Field" both rely on simple guitaring, atmospheric effects, and the piano. They offer a nice change of pace and dynamics to Dreamer On The Run so you won't get burned easily when listening to the album all the way through.  Finish the album with the high-octane song "Dreamer On The Run", an energy filled closing saga to an inspirational journey.
The only downside we noticed is that if you casually listen to the album as a whole, songs tend to blend together bit by bit. Some of the tracks do sound similar if you are just listening to them leisurely without paying much attention to detail. It's not to say that this particular album is not good for casual listening. On the contrary, it's a wonderful easy-listening gateway album to the world of cinematic rock and post-rock. For music connoisseurs, the album is rich textures and nuances that the untrained ear will not hear or catch. 
U137's debut album is an exceptional piece of work. The album itself is deceptively deep, offering layers interwoven together to form some blissful or inspirational score to any relevant matter at hand. And ff you aren't somehow moved by any of these songs, then you aren't human. Dreamer On The Run refers to those who are constantly looking for an escape from the boring, from the ordinary, from the routine of our daily lives. So let the melodies carry you away to somewhere you have longed to go.
Achieve that euphoric status on August 20 via Deep Elm Records.