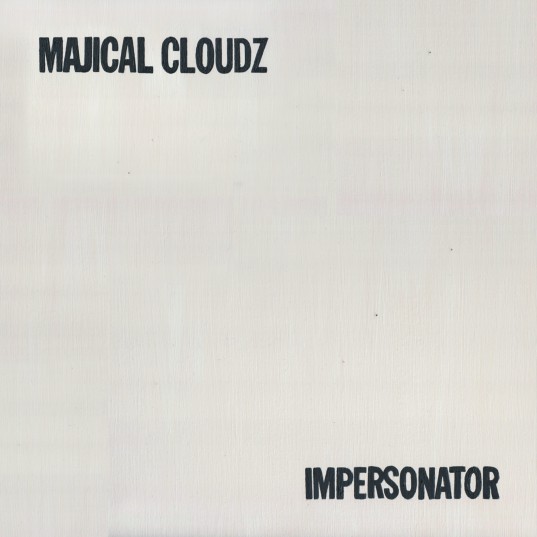 Album Review: Majical Cloudz - Impersonator
Artist Name:

Majical Cloudz

Album Name:

Impersonator

Release Type:

Album

Release Date:

Record Label:
Label Location:
Review Author:
Review Date:

EM Review Rating:
Songwriter Devon Welsh and producer Matthew Otto are two individuals that collectively create Majical Cloudz, a Montreal-based entity that values emptiness and simplicity. We were all introduced to our first taste of their album Impersonator back in March with "Childhood's End", and now here we are just before the full album release (May 21) via Matador Records. 
[soundcloud url="http://api.soundcloud.com/tracks/84956500"]
Impersonator is Welsh and Otto's first released body of work for Matador, which Pitchfork has been streaming in advance for your craving eardrums, calling it "one of the most stirring new albums we've heard in recent times". Welsh explains in a recent interview how Majical Cloudz avoids the "maximalist expressions" of electronic music, and Impersonator embodies just that. Rooting from an experimental/indie bedrock, this 10-track LP is confrontational and raw, containing candid vocals that whisk around effortlessly. 
As the duo intended, tracks like "Impersonator" and "I Do Sing For You" exist without extensive sonic movement, often with empty, syllabic lyrical expression. The emotional substance is in existence, as it is somehow intertwined into the world Majical Cloudz have created, capturing you with the passing of each track. It's minimal, yet remains true to electronica with the use of filtered synths, looped backdrops, and mellowed out thumps as heard on "Mister". 
Welsh's vocals are rich without sounding overly zealous and intimate without feeling overly dramatic. The lyrics depict dark scenes of death (prominent on arguably the most simplistic track "Silver Rings"), desire and the mastery of patience. Similar to Beck's vocal nakedness, Welsh is brave, stripped down and in your face, as if he is trying to depict the value of time through sound.
I applaud Majical Cloudz for their resilient deviation from the often over-done style of electronic music. At the end of the day, all listeners of any genre want is to connect with a depicted emotion. Impersonator proves that the rawest compositional elements alone are able to do just that.