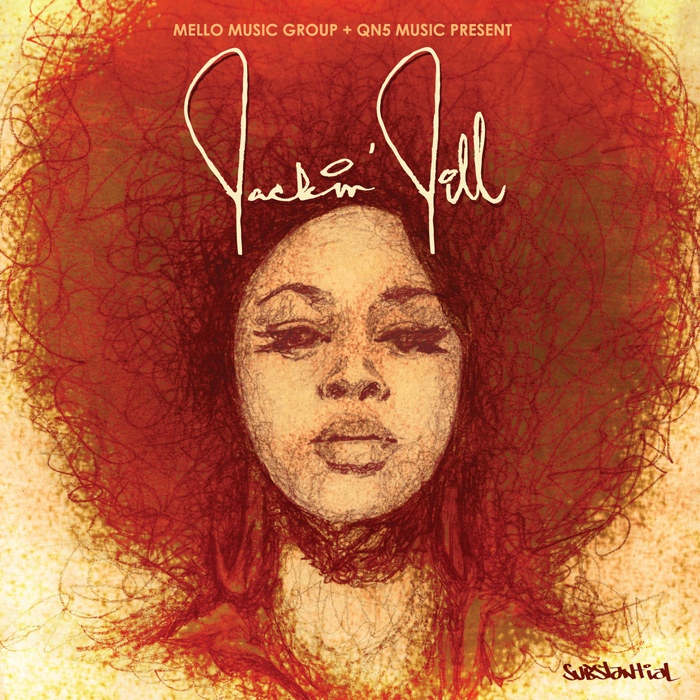 Album Review: Substantial - Jackin' Jill
Artist Name:

Substantial

Album Name:

Jackin' Jill

Release Type:

Album

Release Date:

Record Label:
Label Location:
Review Author:
Review Date:

EM Review Rating:
The public has seen the emergence of a newly trend of upcoming talent paying homage to their hip-hop icons by crafting tribute albums. Elzhi's Elmatic and Fashawn's Ode To Illmatic are classic examples of how a young Queensbridge Nas inspired a generation of great lyricists to follow with his debut.  The same trend is evident in R&B where jazz musicians pay tribute to the late and greats Luther Vandross to Whitney Houston. However, the masses question the possibility of hip-hop artists paying tribute to their influential singer/songstress of their careers.
This is where Baltimore emcee Substantial provides a fresh perspective to the trend, but setting a different standard. He gives neo-soul artist Jill Scott her pink carnations and red roses, exalting her magnificent beauty in music with Jackin' Jill. Substantial cleverly manages to keep the organic and original compositions (hence the album title) of her discography, but reimages classics and rare Jill Scott remixes, infusing more instrumentation. Her singing, featured guests, and Substantial's deep baritone bass power raps blend with perfection.
"Golden Lady" exemplifies the above affirmation recalling the first time he fell in love with the Philly soulstress. The soulful piano sounds and President Barak Obama's adlibbing introducing her to the public towards the end of the song complement one another. The funk knockout single "Bedda At Home (U Aint Fly)" tales a gorgeous dime piece that keeps herself together, on the other hand has bitterness and nauseating defiance.  Substantial lyrical references, "You may have big titties/ But your attitude is shitty/ I can do without the latter" is the most comical throughout the album.
"Cross My Mind" is every married man's anthem where Substantial's mind wonders about that one incompatible love where lust was the only common denominator that sparked a doom relationship from start.  The smoothness of the rap ballad, the vocals of J Soul, and the lyric, "As you might have heard my wife and I are doing fine/But this rhyme was to let you know you were on my mind" adds an enigmatic element.  Substantial with partner in rhyme Dominion, "Warmed Up" their emcee skills to build lyrical muscle to champion mastery.
The soulful and jazzy "Make Up Sex" stands out as a track that describes the events leading to passion (romantic dinner, etc.) rather than dwelling on traditional 'what's-your-favorite-sexual position' mainstream hip-hop offers.  The saxophone signature of Chew Fu in the song's end blooms a garden of white roses between a woman's thighs.  The pivotal single throughout the album is the summer anthem "BBQ (Family Reunion Remix)."  The sampling of DJ Jazzy Jeff and The Fresh Prince's classic "Summertime" webbed with Substantial's rhymes and J Soul's singing makes one reminisce great summer moments one can taste the fresh crisp air of the season during a blistery cold winter. 
Jackin' Jill is a piece de resistance richly layered with textured substance- a well thought out conceptual tribute album that masters the art of craftsmanship of two different genres and people of different generations.  It is rare but hypothesis proves a hip-hop artist can display reverence to a songstress.  An adjective for Jackin' Jill is glorious and a noun that is best suited for Substantial is hip-hop!