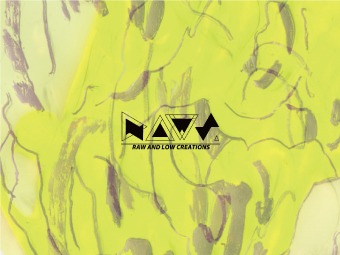 Album Review: V.A. - RAWS-THREE [Album Review]
Artist Name:

V.A.

Album Name:

RAWS-THREE

Release Type:

Mixtape

Release Date:

Record Label:
Label Location:
Review Author:
Review Date:

EM Review Rating:
Tokyo has long housed a vibrant and burgeoning underground hip-hop scene, rivaling even the most die-hard indie rap scenes in New York City or Los Angeles. Some of these artists have even found success stateside (thank you, Samurai Champloo and Adult Swim for introducing the world to the awesomeness of the late-great Nujabes!). Quite frankly, after living in Tokyo, in many ways I found the Japanese hip-hop scene just as "authentic" as similarly placed, "alternative" hip-hop scenes found here in the states.
Like underground hip-hop stateside, Japanese hip-hop continues to place an emphasis on a DJ's ability to creatively and extemporaneously blend various musical genres into a seamless song, sometimes combined with an MC's ability to add to the music by rapping. Japanese hip-hop artists applying this approach, such as Shing02, Tsutchie, and Force of Nature, continue to hold high levels of popularity in Japan.  The Japanese hip-hop scene has steadily produced quality chill, ambient jazzy hip-hop that could sit comfortably beside a Madlb or J Dilla production. The same can be said for RAWS-THREE, the newest release from the RAWS compilation series.
As stated on website: "RAWS is an intimate party held in a small club in Tokyo, where underground beatheads unite. After a live performance by a jazz band which gets recorded, the beatmakers have an hour to chop up the freshly recorded sample, flip it, and make a beat right there on the spot."
Essentially available for free online (and available in other formats with a small $5 donation), RAWS-THREE is quality chillout hip-hop music. As the description notes, many of the 16 tracks were made "on the spot." A better way to describe them might be to say that they contain little to no studio magic. Recorded to what sounds like a 45", many of the track's jazz samples still contain the faint hiss of the LP spinning, as the various beatmakers cut and loop the jazz recordings around all manner of rhythms.
Thus, the tracks on this album are better thought of as vignettes as opposed to fully realized, individual tracks. Each only lasts roughly two minutes, and because all the beatmakers utilize the same jazz recordings, the album has a very cohesive feel. What the beatmakers are able to accomplish in their two-minute tracks is really quite amazing, considering the diversity and eclecticism of each track.  And again, it's all for free!
The album gives you the five-minute long jazz recording in the very first track, so that you are able to appreciate how the work was warped and sampled over the next 15 songs. And Lil.sugi wastes no time jumping right in with a great first song, "Raws". His jazzy affair wonderfully loops around a soft piano break, and for good measure he throws in Chali 2na's vocals, with his "I am… Somebody" sample from the Jurassic 5 classic. 
Vocals are a rarity on this album, but they are quite welcome on the Yoshinuma's "In the Eyes." Featuring a guest freestyle from NF Zessho (best known for his song "Life in the Hood"), the song is probably the closest the album gets to a standard Japanese hip-hop song, with solid production accentuated by a melodic, dream-like beat, along with NF's sing-songy lyrics (of course, the lyrics are all in Japanese). If this were a commercial release, this would likely be the lead single.
The standout of the album is Kuroyagi's "She isn't love me." Beginning with a soft guitar opening, the track loops the minor key portion of the jazz recording, and lays down a trippy open-snare beat punctuated by syncopated guitar plucks and soft xylophone work. Kuroyagi even flexes his DJ skills here a bit, with soft reverbs and sharp high and mid cuts to accent the beat. The song even has its own transition, as in the last ten seconds, the song morphs into a bass guitar heavy loop with some gorgeous kick drum looping. 
Another standout is Doooo's "Lunchtime & B.K.".  Beginning as a track trippy enough to impress Madlib's more off-the-cuff work, the soft hip-hop beat highlights an almost dream-like synth stab.  And if that weren't trippy enough, the last minute of the song goes into a heavy percussion piece, with an almost tribal kickdrum dancing beside guitar loop and heavily scratched-up vocal samples. 
Overall, the album is an exceptional showcase of the Japanese underground hip-hop scene. You can really feel the love of music as you listen to the album; as tight and polished as these "on the fly" productions are, you get the sense the artists enjoyed playing with the music as much as they enjoyed producing it.
For example, the song "Stevie" makes excellent use of old Motown-era Stevie Wonder voice samples (I have NO idea where these guys found these samples!). The song "Lovely, Love me" loops Q-Tip's "What's love got to do with it" vocal to great effect.  And "Isn't she lovely," the finale song, the most straightforward take on the original jazz recording used in all these tracks, neatly ties it all together. And again, it's all essentially given away! If you consider yourself a fan of chill-out hip-hop, do your ears a favor and give the album a listen.