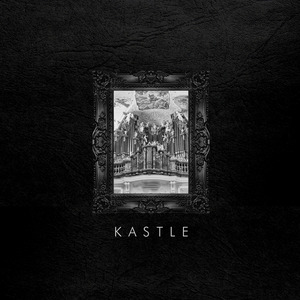 Album Review: Kastle - Kastle
Artist Name:

Kastle

Album Name:

Kastle

Release Type:

Album

Release Date:

Record Label:
Label Location:
Review Author:
Review Date:

EM Review Rating:
San Francisco producer Barrett Richards has been making music for many years under a few different musical alter egos. His latest project, Kastle, is a slight departure from the hard-hitting electro of his past lives. In favor of his long-time love of hip-hop and R&B he finds himself fusing together the sounds with garage, house, dubstep, and bass-heavy music. Equipped with a forceful full-length debut album, Kastle is riding the new wave of creative genius and putting his new digs on display with the self titled LP Kastle, out today on his own label Symbols Recordings. He has found a sound that is refreshing and unique with his 15 track LP, that is a sonic wave of bass, soul, and sexiness. The soulsters moniker even signifies a fortress and with this project he has found a place to nurture his long standing love affair with hip-hop and R & B while bringing it to the future forward bass music scene currently making waves in the US and abroad. Barrett remarks this new project "is an outlet for me to explore deeper music and get a bit more soulful and experimental." The young producer has depth and creativity beyond the present day electronic music scene where it seems like everything coming out is a carbon copy of the masters.
We got our first dose of what to expect with his release of the upbeat dance track "Red Light" featuring the vocals of London's own Ayah Marar. Echoing the likes of those future garage producers like Disclosure, Richards sets the bar high in his production styling. He didn't waste much time between the next release of "Make You Stay" featuring JMSN and it's just as impressive as the first track. The forward-thinking electronic mastermind fills the track with lush atmospherics, catchy vocal harmonies and what has become the voice of Kastle: the keyboard solo. "Make You Stay" proves just how well versed the producer is and shows the dynamic nature of the album. The vocal heavy album features the sounds of Austin Paul, Xavier, Ayah Marar, Armanni Reign and Dominique Porter, JMSN, Reva DeVito, Starkey and Atlas. 
[soundcloud url="http://api.soundcloud.com/tracks/82370723" params="" width=" 100%" height="166" iframe="true" /]
The first track, "One Last Time" features the work of Philidephia based producer, Starkey.  Here we have another forward thinking producer who's calling his sound "Street Bass," literally meaning an amalgam of bass music styles with an emphasis on the use of vocal samples. Kastle seems to have found himself creating a state-of-the-art R&B template as this track kicks off the album and fits right in line with this concept. A trend emerges with his collaboration choices; JSMN also dubbed his own style "Hippie R&B." He features the artist twice on the album, first with "Make You Stay" next up and on the 9th track entitled "Death From Above." The intro utilizes extra smooth chords; the kind that gives you body chills. Once again JMSN lends his sultry vocals to take the track up another notch.
[soundcloud url="http://api.soundcloud.com/tracks/85966577" params="" width=" 100%" height="166" iframe="true" /]
"Respiration" ft. Xavier is a bedroom ready beat packed into a small time frame. It is overflowing with Kastle's signature r & b groove thanks to the chopped up vocals and sexy riffs. "Must Be Crazy" ft. Atlas is a spacious beat with an atmospheric vibe and pitch-shifted vocals that drop out and lead into a beautifully crafted synth.  Next up, "Things We Can Do" Ft. Reva DeVito picks up the pace of the album. Kastle lays the Portland R & B singers awesome vocals smoothly over a super catchy percussion line. The track combines his futuristic elements with her neo-soul vibe for one of my favorite tracks off the album.
Kastle and Austin Paul team up 3 times on the album and it is a match made in musical heaven. First on the super funky "Shouldn't I say," next on the deep "Without You" beat and lastly on the final album tune "Stay Close." We can see why Austin's voice captured Mr. Richards's ears and works nicely for mixing his out-of-the-ordinary synth samples. His voice allows for experimentation as it is both playful and holds a mainstream appeal. 
There are only 3 tracks on the album without any features. First "Circle" which enters the trap world with a downtempo vibe. "Into The Night" utilizes the signature trap hi hats and chopped up vocals. Although it's not my favorite, the track demonstrates the many faces of Kastle throughout the entire album. "Been Awhile" once again starts off with chopped up vocals as Kastle takes them slickly into a catchier melodic dance. The track "Timeless" establishes a new element to the producer's playbook. Featuring the vocals of Armanni Reign and Domonique Porter it is the first and only time we hear any rap verses on the album. "Insatiable" ft. Ayah Marar reminds me of something Kaskade or David Morales would put out, with its minimial house vibe, silky vocals, and crisp chords. Marar is a a self-proclaimed raver at heart and this collaboration oozes with dance floor roots and a seriously infectious attitude.
I have been waiting patiently for this album to come out and I am more than pleased with the final product. Kastle sounds should make their way into your car, your bedroom, your shower, hell let's just say everywhere and anywhere! Purchase it over on iTunes now.
I also left you a little extra treat. Below you can hear his three tracks "Things We Can Do" ft. Reva DeVito, "Red Light" ft. Ayah Marar and "Make You Stay" ft. JMSN on his mix for Skrillex, Diplo and A-Trak's electronic music network Potato Will Eat You. On May 2nd the fresh producer will embark on his first North American tour. Lasting only a month, the tour will take him cross country from Miami to Los Angeles, while making 12 other stops in between. Get ready to see more from this talented artist who is letting his sounds outside the fortress.