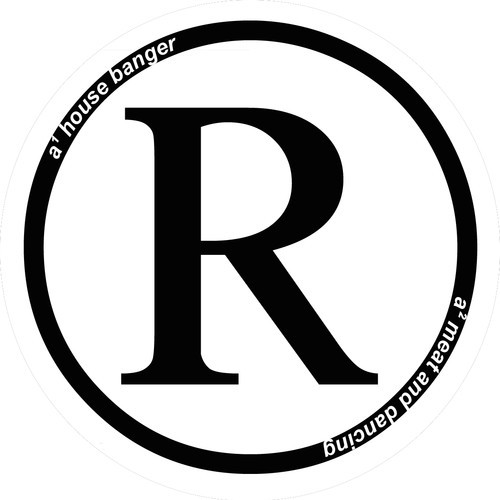 We laughed we screamed to his last lone outing on Hemlock Recordings—now one of the UK's most prized producers Rohan Walder, better known as Randomer, is looking to take matters into his own hands with a wave of new grinds and white label stickers. An untitled 12" debut that spreads itself well across what the name has to offer. Reveling in the chaotic cage of fashioned breaks and grainy textures, each of the four tracks on RNDMR001 come off aggressive and high-strung as expected. Where the contentious driver takes a turn is in a noticeable attempt to branch out into the greater depths of his own influences. Lending to crossover appeal with a buff record capable of raking in more ears for the North Londoner.

"Does exactly what it says on the tin", Randomer brazenly describes 'House Banger', the opening A-side of his latest release. The track is a definite standout as it marks a significant step in his career towards hands in the air moments—compulsory for any peak time number. Piercing chord stabs and a stomping four on the floor groove hones the blatant track title, while a mayhem of pitched vocals and orchestral hits audaciously capture the clichéd sounds of the genre's crowned decade. Next comes 'Meat and Dancing', again, another name with a bare face—but one that couldn't be more fitting considering the intoxicating nature of the female voice and plucking lead, a pleasure to strive for with moving mouths and feet. Flip to the other side to hear the jumping off point as 'Need U' does away with straight kicks and flaunts a bursting break beat groove throughout.
The EP closes with Randomer's inner-jester, a trait well missed and buried by his most recent past of churning out grim works. 'Search it Out' serves itself as comic relief, with a flatulent bassline and a loony lead that could be the very sound of a preschooler hosing their recorder for the first time. There's a sense of animated cheekiness in the production that harkens back to past renditions by his Hemlock boss Untold—but it's the dense layers of percussion, compressed into what comes off as a single band of drummers, which cover these sort of tunes in a veil of shamelessness. Leaving the listener on a light note, snickering underneath.
Consistent output has been a defining trait of Randomer's esteemed discography, and with four tracks being supervised under his exceptional sense of quality control, RNDMR001 has the contemporary ado and dance floor mileage to be a much sought after white label in crates to come.
Stream:
Randomer
 - House Banger
Stream:
Randomer
- Need U
Stream:
Randomer
- Meat and Dancing
Stream:
Randomer
 - Search it Out