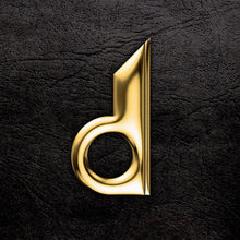 In recent years, Progressive House has witnessed a massive surge in popularity.  Particularly, with the arrival of festival-heavy, stadium-sized electronic acts such as Swedish House Mafia, Avicii, Alesso, and Hardwell, the music has come to dominant the House genre and pop music in general.  This should not come as a surprise to any reader of this site: since the mid-2000s, the vast majority of the world's biggest electronic music festivals have regularly featured headlining Progressive House artists.  Certainly, right now is the moment for Progressive House.
Enter Dirty South, aka Dragan Roganović, fellow contemporary and one of the mainstays of the genre. Dirty South's rise to the top began in the mid-2000s, and his popularity really catapulted when SHM member Axwell signed and released "Let it Go," one of Dirty South's biggest hits to date.  Having recently finished his "City of Dreams" tour, and having produced many of 2012 biggest songs, Dirty South is coming off a particularly prolific year. His first debut album, Speed of Life, certainly exhibits that: as stated by Dirty South himself, this album was made primarily during his hectic tour schedule of 2012, and borrows from a wide range of influences.  What follows is an impressive collection of original, diverse and well-produced content that results in one of the better Progressive House albums in recent memory.
To start, it should be emphasized that this is indeed a proper studio album, and not an EP, mix cd, or compilation album.  This makes some sense, as an album-long set of songs constantly building up, breaking down, and dropping heavy 4-on-the-floor synth lines could quickly spark a man's early descent into madness.  Thus, Dirty South's decision to release such an album is somewhat strange, considering many of contemporaries have chosen to release EPs or compilations in lieu of proper LPs.  Arguably, Dirty South could have chosen the same with this album: at a crisp 47 minutes, the album offers very little time for filler, and is sparsely longer than some EPs.  Luckily, the album's ten tracks keep things moving along at a nice speed, with each song fairly varied in tone and production and alternating between stadium-sized Progressive House bangers, growling electro-house synths, and well-placed usage of live instruments such as pianos, guitars, and horns on softer, more melodic songs.  Overall, the album highlights Dirty South's ability to borrow influences from many other genres (particularly rock), and yet still produce a fully cohesive and unique Progressive House album. 
The album begins with the song "Gods" and features the singer Rudy, with whom Dirty South has collaborated many times throughout his career (such as songs "Let it Go," "Phazing," and the more recent "City of Dreams").  The song is a perfect introduction to the album, as it  featuring soft guitars that quickly transform into big, arena-sized blaring horns and driving synth stabs along with Rudy's haunting soft vocals (highly reminiscent of the soft vocals from The Chemical Brothers' song "Star Guitar").  This collaboration is sure to be considered alongside those others as one of his better songs. 
Gods-(feat.-Ruben-Haze)--EM0313
Download:
Dirty South - Gods (feat. Ruben Haze)
The album continues with the big Progressive House sound of "Super Sounds", one of the first singles from the album.  More synth heavy than the first song, the song borrows heavily from rock, as the breakdowns and buildups are practically guitar solos.  However, unlike other songs on the album this song is less varied, and lacks the emotional import of some of the album's later songs.  
Next is "Until the End", which, along with the other Joe Gil featured song "Your Heart" form the duo of the album's most pop-friendly tracks.  Both songs are fairly similar, as both rely on Dirty South's softer, more melodic side. On both tracks, Dirty South does a good job of blending Joe Gil's very Mike Posner-esque vocals into the melody of the song fairly seamlessly.  The songs' structures are the most pop-friendly on the album as well, with discernible verses and choruses that should sound familiar to any music listener.  Between the two, "Until the End" seems to be the more popular and as it should; it is certainly the superior song between the two, with the more memorable buildup and anthem.  
Until-the-End-(feat.-Joe-Gil)--EM0313
Stream:
Dirty South
 - Until the End (feat. Joe Gil)
The standout track on the album is by far the song "Champions." Beginning with a heavy synth line reminiscent of any good electro-house banger (think a cross between David Guetta and Afrojack's "The Future" and Nari and Milani's "Atom"), the song picks the pace up quite a bit.  Where the song really impresses however, is in its extended breakdown section, which features gorgeous orchestral synths and a driving dubstep-like rhythm.  The entire time you can just feel the buildup, as claps and cymbal crashes are added to punctuate the knowing-return of the 4/4 electro-house synth.  When the drop hits (and oh boy does it HIT), you've forgotten how good the intro and breakdown sections really were, and the return to form is glorious.  Truly a wonderful track.
Stream:
Dirty South
 - Champions
Other standout tracks on the album include the two interludes "Sunrise" and "Sunset," both tracks featuring heavy use of live-instruments and performed at much slower BPMs than standard Progressive House songs (both clock in somewhere around 100).  As interludes, the two songs are the shortest of the album, but both come at perfect positions in the album at #5 and #9, respectively.   "Sunrise" in particularly offers a nice breather after the epic "Champions," and "Sunset" acts as a nice closer before the final song of the album.  But more importantly, these tracks are perhaps most illustrative of Dirty South's production abilities.  Both songs feature some of the most gorgeous melodies I've heard from Dirty South, and would fit well in any downtempo set.   "Sunset" is particularly impressive, with its soft piano highlighted by dazzling synth harmonies and an understated bassline, with Rudy caroling, "I'll be waiting…".
Stream:
Dirty South
 - Sunset
In some ways, "Sunset" is the closing track even though it isn't the final track of the album.  The actual final track, the eponymous "Speed of Light" is essentially a bottle-track, containing its own start, middle, and end.  In this song Dirty South touches on almost every aspect of his production career that made him famous: soft piano chords that slowly transform into driving heavy synth stabs that force you to hum along with the anthem. The anthem in "Speed of Life" is just as memorable and catchy as anything produced by him or his contemporaries in recent memory, and is a great finale to a superb musical ride. 
Stream:
Dirty South
 - Speed of Life
Varied, evocative, and fascinating throughout, Speed of Life is an excellent debut from producer/DJ Dirty South that will satisfy any fan of Progressive House.  Progressive House has certainly never been as popular as it is now, and this well-crafted album fits perfectly as an archetypal work of the genre. If right now is the moment for Progressive House, this full-length album certainly encapsulates that moment very well.