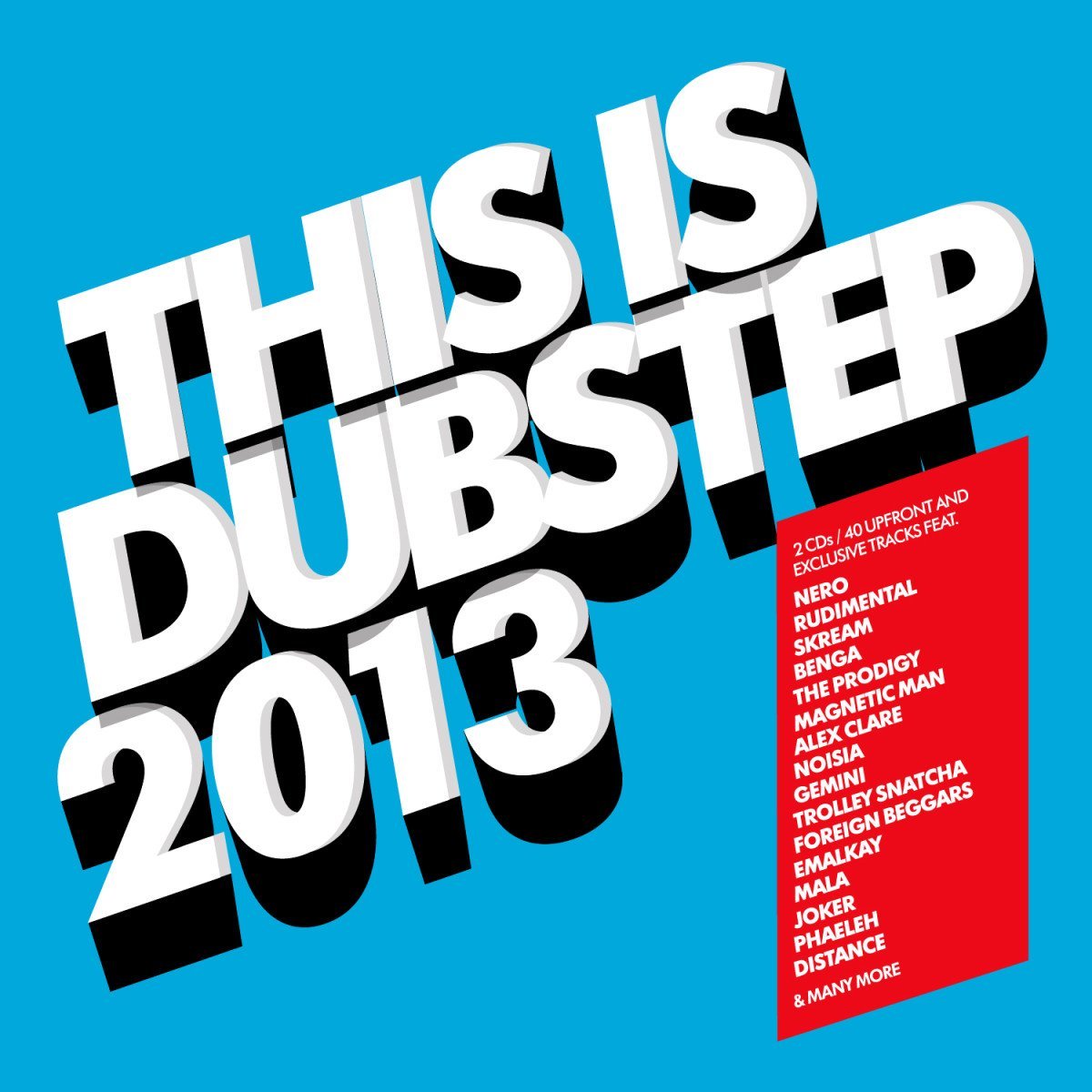 Album Review: Various Artists - This Is Dubstep 2013 [Album Review]
Artist Name:

Various Artists

Album Name:

This Is Dubstep 2013

Release Type:

Release Date:

Record Label:
Label Location:
Review Author:
Review Date:

EM Review Rating:
"This Is Dubstep" (TID) is the grown-up, more legitimate, genre-specific version of those NOW CDs that were exhausted the day they came out. There, I said it. NOW sucks. Along with Kids Bop. My jaded opinion probably stems from the countless commercials for both I had to tolerate as a child, but that's neither here nor there so let's stay focused.
This year's TID release comes from AEI Media, which houses UKF, GetDarker, and Drum&BassArena, arguably the frontrunners in dubstep and drum 'n' bass music. Like any good compilation, this album draws from the very best of every sector of its target genre–the expansive umbrella genre known as "Dubstep". It has the purpley goodness of Joker's "I Think You Should Know" and the grimy bangers of Noisia's remix of the controversial "Smack My Bitch Up" and The Others and Emalkay's "Fallout". It's got the low-end sub focus of Killawatt's "Single Entity" and Lung's "Broken", and the original gut-wrenching filth sounds of Coki's "Mid June Madness" and Trolley Snatcha's "Make My Whole World". Complex tracks like Mala's newest anthem "Cuba Electric" symbolize how far the genre has come without forgoing its roots.
[soundcloud url="http://api.soundcloud.com/tracks/63892903" params="" width=" 100%" height="166" iframe="true" /]
[soundcloud url="http://api.soundcloud.com/tracks/67123259" params="" width=" 100%" height="166" iframe="true" /]
[soundcloud url="http://api.soundcloud.com/tracks/58795087" params="" width=" 100%" height="166" iframe="true" /]
You might find that the album focuses on the sound informally referred to as "UK dubstep" or "UK bass." In Wobble Wednesday, I use those terms to describe the darker side of dubstep, but they actually reference an entire collection of subgenres. I like to think that's what makes this genre universal to every type of listener. Listening through, I can picture all the hoodie-laden youth from around the world skanking in dank basements, clenching their cup of what-have-you and zoning out to the sub-happy tunage of Youngsta, V.I.V.E.K, Skream, and Kryptic Minds. Regardless of your view on the state of dubstep, that sounds like a dream come true to me.
As if the tracklist wasn't stacked enough, the kind folks over at AEI include two continuous mixes of every track in the compilation. No more worrying about lost vibes between tracks! They're also great for those DJs in the market for a lesson on proper song selection and transition practice. Some of the key-matching is off, but that's just me nitpicking. After all, the mix was intended to provide a straight-through listening experience, not a lesson on mixing.
"This Is Dubstep 2013" as a whole really speaks to the progress the genre has made over its decade-long existence. Compilations like this are a godsend in a world where politics and religion are the only things topping music as the most-argued subject matter. Appreciate the album for what it is: a window into the birth and life of a genre, no argument needed.
Without further ado, don your hoodie and crank your sub. This one's as massive as they come.
[soundcloud url="http://api.soundcloud.com/tracks/80200277" params="" width=" 100%" height="166" iframe="true" /]