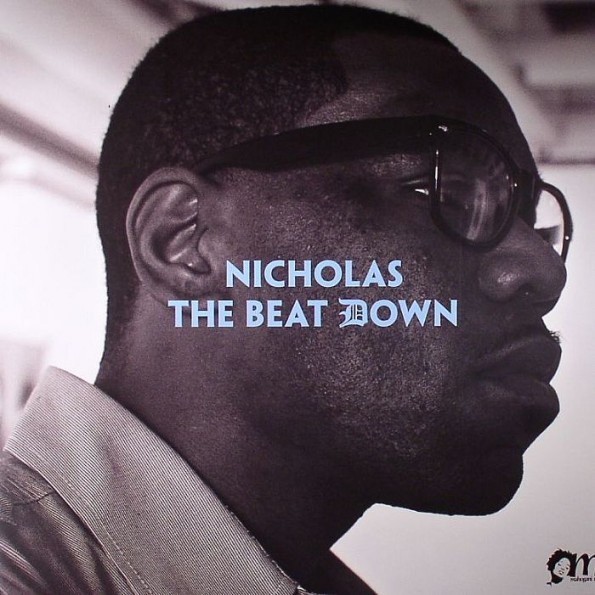 Album Review: Nicholas - The Beat Down
Artist Name:

Nicholas

Album Name:

The Beat Down

Release Type:

Release Date:

Record Label:
Label Location:
Review Author:
Review Date:

EM Review Rating:
Detroit is a special place: great people, delicious mix of food, and a history of excellent music ranging from Funk and Soul to Techno and House. Aside from the many pioneers and innovators Detroit's given birth to, there's a new breed for raw talent to be discovered. And a major player to look out for is young, up-and-coming producer Nicholas aka Nick Speed.
Nicholas' new album entitled The Beat Down, on Moodymann's awesome sub-label Mahogani Music, is nothing short of phenomenal. From the first track to the last, The Beat Down screams raw, authentic Hip-Hop from the soul. There's so much to discover on this 20 track album. Yes, 20 tracks!
Whether you like what Jiggaman used to sound like, what Dre did with sampling in the 90s, 112 with R&B, or even some booty shakin' shit, there's a plethora of wonderful facades represented on the album. What I love here is all the textures of the tracks. You'll find spoken words of wisdom, light acappellas, hard grimy beats, soulful rhythms, and plenty of instrumentals. There's a groove to the songs that you can just lose yourself to. Whether it's a track with samples, one that knocks, or one that grooves you out, you're sure to have your head bopping with constant effect. 
Lyrically, don't expect the typical models and bottles, diamond rings, or big booty shit. This is raw and real, the type of shit some of the greats used to rap about: life by way of the streets - Detroit style. None of that Hip-Pop we have in recent times. Cheers to Nicholas and Moodymann for putting this out.
If you don't have a record player, then get one. This gem is only available on vinyl unfortunately.