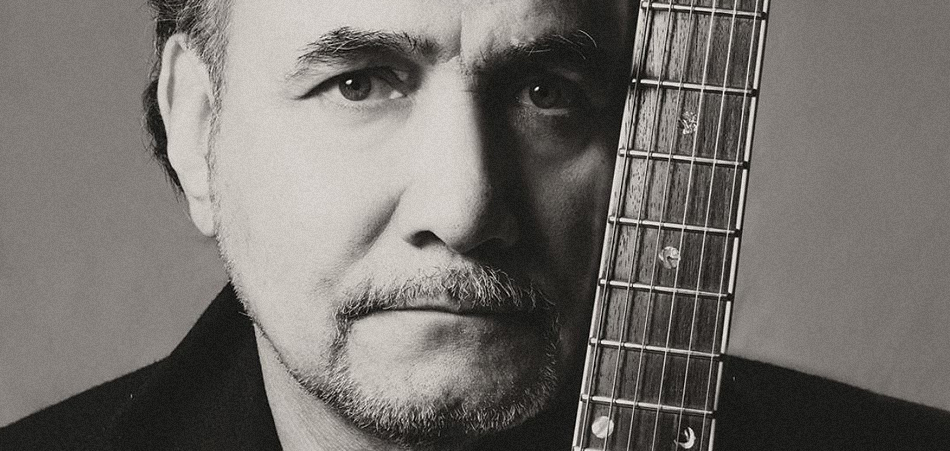 Grammy-nominated recording artist Ajay Mathur acoustic sound has become world-renowned thanks to his impressive catalog of classic rock greatness. Looking to rediscover his early success, the India-born singer/songwriter goes back to the beginning for his new single, properly-titled, "Start Living Again". The artistically-driven visual delivers a symbolic depiction of rebuilding ourselves physically, emotionally, and spiritually.
Mathur collaborates with talented film directors Ciro and Ayala on the direct follow up to Ajay Mathur's previous single, "My Wallet Is A House of Cards". The video is an album highlight which comes to the forefront with stripped back guitar and personal melodies. The slow-paced atmosphere works well as wailing echo-laden guitars drift in and out whilst the song pushes forward eagerly.
Mathur on the meaning of "Start Living Again":
"Sometimes the best thing we can do is let something pass, get ourselves together, get some space and just move on to what comes next".
"Start Living Again" is off of Ajay's latest release, Little Boat. The 13-track alternative rock collective is groovy, in-depth, and organic. Ajay is one of the best-accomplished guitar players on the planet. Along with the latest single, the album features breakout cuts, "Forget About Yesterday", "Who's Sorry Now", and Ordinary Memory".
Ajay Mathur is slated to hit the road mid-2019 on an intimate acoustic tour in celebration of the new album's resonating success. Expect to travel foreign and domestic, for show dates near you, visit the official Ajay Mathur website for more information.
Little Boat is available now via iGroove AG.
Connect with Ajay Mathur: Twitter | Instagram | Facebook | Soundcloud