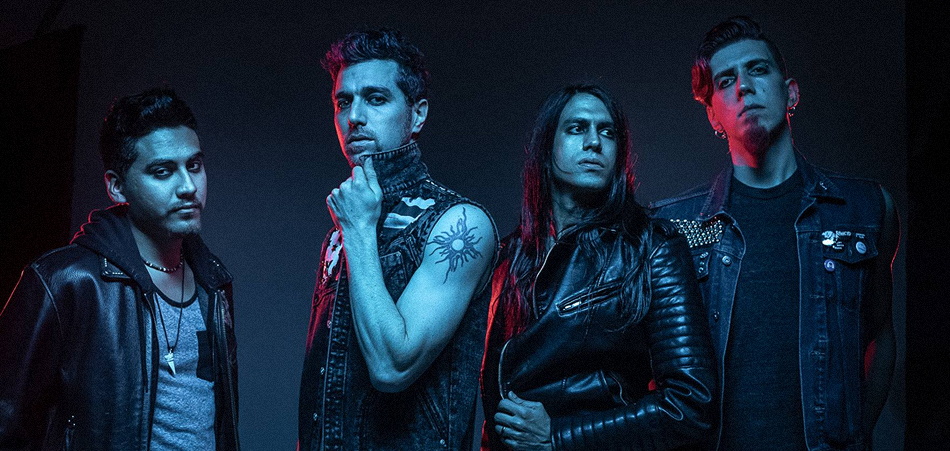 Disco is a vintage sound making a big comeback thanks to buzzworthy new rock band Makes My Blood Dance. The Brooklyn six-part group begins campaigning their debut album with the release of debut single, "Beaming Right Up".
The debut is a bonafide high-octane hit. Makes My Blood Dance refers to the track as, "disco metal - think Rammstein meets The Bee Gees with a touch of symphonic greatness flooding the room amongst an orgy of headbanging, dancing and grinding." Incorporating powerhouse vocals laced melodically with signature disco energy and masterful guitar work this latest track bridges the generational gap as Saturday Night Fever-meets-Guitar Hero. Produced by Kallie Marie, engineered by Paul Ritchie (Parlor Mob), and mixed by Rob Zombie-affiliate Dave Ogilvie.
Beginning this week, Makes My Blood Dance hit the road on their first self-promo tour. Making stops throughout Connecticut, New Jersey, and of course New York.
"Beaming Right Up" is available now via Alpha Centauri Music.