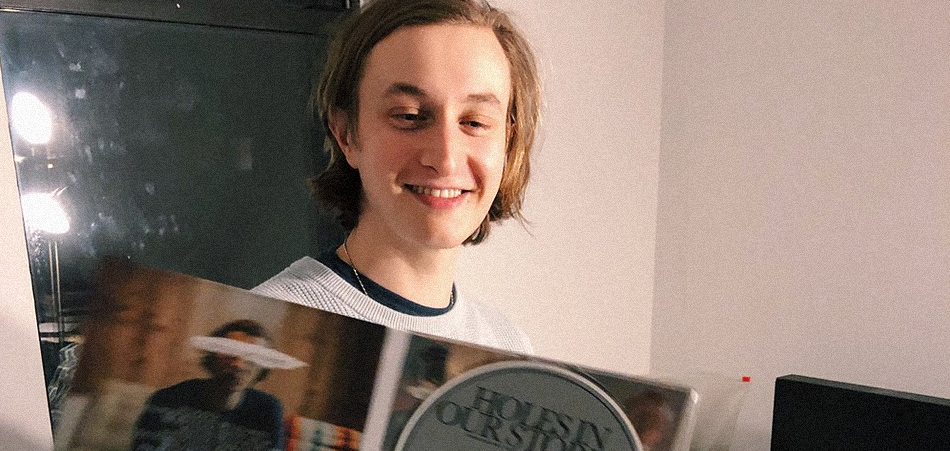 Highly-regarded by noteworthy publications as the "Next Big Sound". Fast-rising New York recording artist Dylan Owen has captured the hearts of many with spectacular projects like Keep Your Friends Close and There's More to Life. Continuing to soar to new heights, Dylan showcases his creative evolution with a more personal side on the release of his new LP, creatively-titled, Holes in Our Stories.
A 13-track consciously-driven body of work. The new album is easily recognized as Dylan's finest work to-date with breakout tracks like "Garden of the Ashes", "Fingerprints", and "Wrinkles". Dylan identifies his previous efforts as experimental discoveries about himself as an artist.
"Just like Keep Your Friends Close and There's More To Life, Holes In Our Stories is an extremely personal album. Making it helped me become myself. So much in fact, that to accompany the album, I wrote a book called Revive the Great Adventure which tells the full personal story behind the music. On the album, I dive into my storytelling side, and a lot of it I wrote with just a bare-bones, simple recording setup and an acoustic guitar or a piano, letting the lyrics guide the songs. I later built out those bedroom recordings into full productions with my hometown producer Skinny Atlas and all of the musicians who played the violin, trumpet, keys, and guitar throughout the album. Holes In Our Stories also marks my first time having my music pressed on vinyl, which is insanely cool to me and couldn't be more fitting for such a conceptual album."
Constantly exploring new expressions of creativity, Owen's latest effort is potentially his best piece of art to-date. In support of the new project, Dylan hits the road on several shows around the surrounding New York City area. Holes in Our Stories is the perfect jump-on point for any newfound fan eager to follow music's next new wave.
Holes in Our Stories is available now via Dylan Owen own imprint.