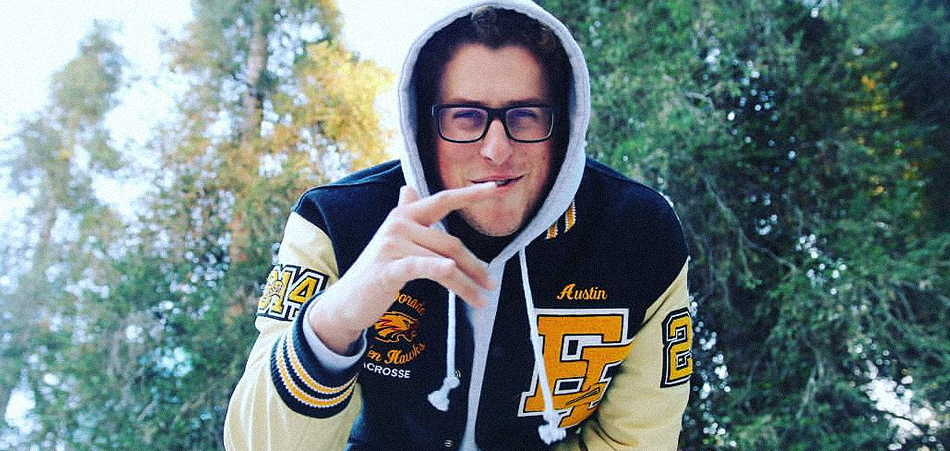 Hailing from Tustin, California, Austin Miliby, better known as the up-and-coming recording artist KAADENZE, has generated a cult-like following in 2018 with his straight-edge christian hip-hop sound. Capitalizing on the popularity of his impactful debut single, "Made For This", KAADENZE strikes while the iron is hot with a bold debut album, creatively-titled, Land of the Wicked.
Based on a true story, produced entirely by Logic and TDE-affiliated STEALMYBEATS under Music With Purpose imprint. The 11-track debut is a therapy session between the new artist and fans as he indulges into personal loss, depression, and overcoming adversity. The chemistry between artist and producer is electric and stems from mutual acquaintances that built a bond through the creative direction of a newly-discovered sound.
The night STEALMYBEATS and I came to the agreement that we were going to work together for the duration of this entire project, we created the chorus for 'Land Of The Wicked'. We went to the studio late that night, for me it was a work night but I was so stoked to finally be working on this album I was itching to get in the studio. STEALMYBEATS started making a beat and to be honest, I didn't think much of it, I was just on my phone messing around.

Then he added the drop... that's when I looked up and it hit me. I had lyrics that came to me the previous day when I was walking back into work from my lunch break. I had written them down " the land of the wicked is where you reside" I looked at him and i said " bro, don't judge me but tell me what you think of this" so he played the drop and I screamed at the top of my lungs "THE LAND OF THE WICKED IS WHERE YOU RESIDE" feeling a little embarrassed and out of my comfort zone, he looked out me wide-eyed and said "bro let's record that right now" from that moment on the chorus stuck...
Land of the Wicked is available now via Music With Purpose.