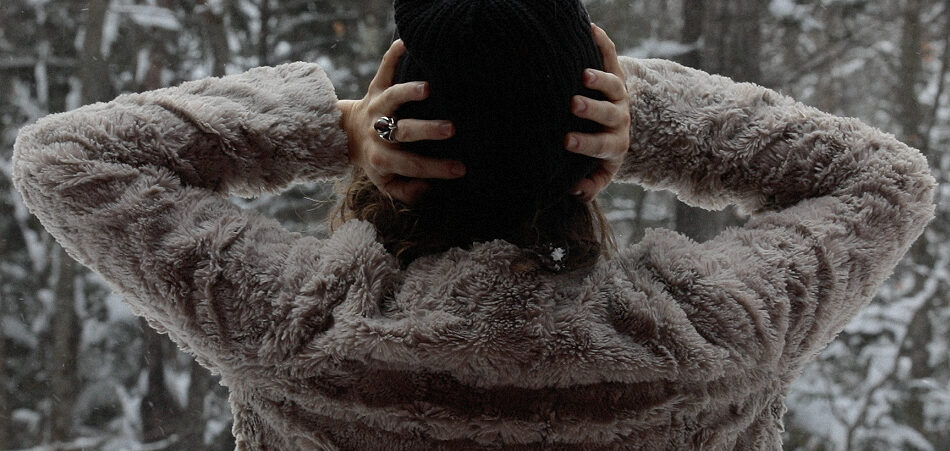 NYC's dream-pop artist I Am Snow Angel is welcoming 2019 with the lucid "I Love You". Simple, but powerful, "I Love You" is an ode to a consuming, unconditional type of love that can't be shaken by even the harshest of winters. It's about going to the ends of the earth for someone you love.
I Am Snow Angel's chilling vocals wash over listeners with a frigid stillness. The gentle crescendo of string arrangements and somber synths create a complete aura of meditative devotion. "I Love You" is a slow-winding, patient quest into a white forest in the night. Snowflakes fall gently as the moon rises and glows upon two lovers' glistening eyes as they gaze into each other's souls. I Am Snow Angel's chilly, on-the-brink style of expression signifies her cessation of trying to tame an unending love.
Speaking about the process behind the creation of the song, I Am Snow Angel tells us, "I wrote and produced "I Love You" in a day or two. It basically arrived in one piece, a fully formed song, and I remember crying as I sang it for the first time. My production elements on this track are minimal --  a combination of synth, drone, and string sounds with subtle guitar accents. For me, "I Love You" feels like a bittersweet yet satisfying homecoming."
"I Love You" is the latest release from I Am Snow Angel's new concept album, MOTHERSHIP, out January 25th, 2019, which she self-produced, engineered, and mixed while isolated in a cabin in the wintery Adirondack woods. Perhaps its this same stripped down, DIY style of creating that leads I Am Snow Angel, real name Julie Kathryn, to make touching, ambient music that echoes in one's heart even after the song finishes.
Connect with I Am Snow Angel: Facebook | Twitter | Instagram | Soundcloud