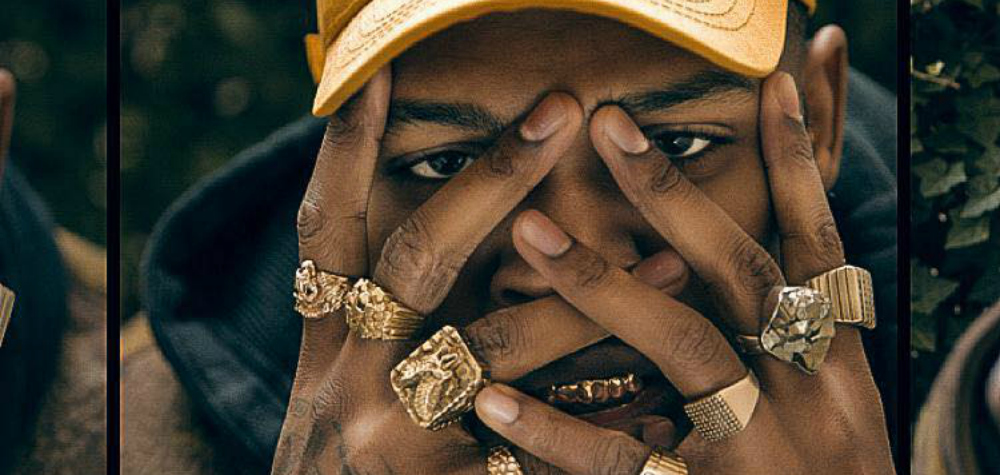 PREACH.
Talk about a universal and highly relatable topic – Raz Simone's latest, "My Ex Callin" hits close to home for just about anyone. "My Ex" starts off with a very beautiful piano riff and violin combo that finds Raz reacting to his ex both calling and texting him. The beat is very fitting for the song, the piano and violins mesh beautifully but there is an air of melancholy about them that hint to how things ended for our boy Raz.
As the beat progresses and the percussion comes in, the song really starts to unfold: "I can see my ex callin / why the fuck my ex callin" he sings on the chorus, with a tone that is both sad and confused. Raz has been known to wear his heart on his sleeve and appear very accessible through his songs, and no song could better personify that quality than this.
The remainder of the song sees Raz battling through past memories of his torrid relationship with his ex, from drugged out nights to fights, he covers it all. One thing he does very well on this track is change his tonal inflection. A lot of rappers have been adding a bit depth to their songs lately by employing this same technique, and it adds a lot more character than simply rapping the words with a singular style. Not that I'm against the monotone style (RIP Guru) but it is nice to hear pain, strife, frustration or even pure happiness in somebody's voice, makes them feel that much more genuine.
As the song wraps up, those who are fans of Adult Swim will notice a sample taken from the popular cartoon show, Rick and Morty. What's particularly interesting about this inclusion is this specific clip was also used by NxWorries on their latest album Yes Lawd on the song "Can't Stop". Hard to say if that's showing love to NxWorries, love to Rick and Morty or both, but whatever the reason, I dig it.
Raz has had a string of solid releases over the past few months, so it's great to see his latest is living up to that bar.
Connect with Raz Simone: SoundCloud | Instagram | Twitter