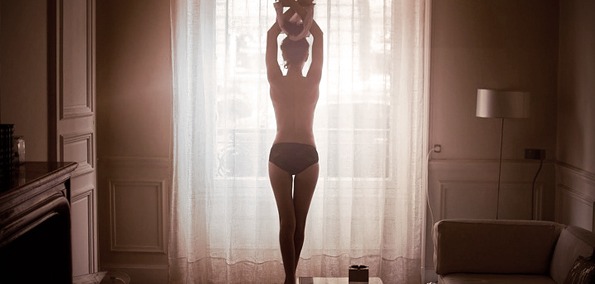 Known for their airy, minimalistic style, Freedom Fry, a duo composed of American Bruce Driscoll and a French chanteuse  Marie Seyrat, together  the two form a unique group that has a sound that is guaranteed to put you in a lighter mood. Freedom Fry is relatively new to the music scene, which means they have a lot of room for growth and artistic progression. One of their latest songs, "Jesse James", which is off of their EP Outlaws,  takes on a slightly darker tone compared to the duo's earlier works.
You can definitely get the sense of it by watching their recently released video for the track. The dark messages underneath the lyrics coupled with the dreamy vocals makes this track sensationally soothing despite it having a melancholic feel. There isn't anything fancy or too intricate in this tune, however simplicity in music is much overlooked these days. "Jesse James" is a quality piece of work in all aspects.
Honestly, I haven't heard of them until recently. However, I am already a fan and I look forward to their upcoming work. So, take listen to the song and enjoy the Freedom Fry's latest visual.