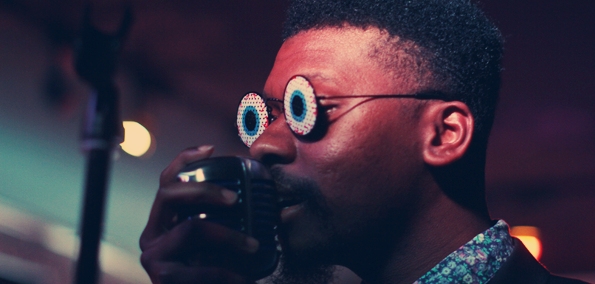 As scheduled, renaissance man ∂eƒ Sound released his new album, △nything: thee.idea.machine, July 24. To coincide with the album's release ∂eƒ unveiled the captivating visual treatment for his Young Zack Sekoff-produced record "Dance.in.Our.Minds."off his 2011 release, oooooH​!​thee​.​bitchtape.
As with the video for "Bird(s).i.view. ", the video for "Dance.in.Our.Minds." is a true piece of visual art. Directed by Araeia Robinson, the video offers viewers quite the visual experience. Forever blending the lines between alternative and experimental, Sekoff's minimalistic production and ∂eƒ sound's inimitable lyrical delivery are a perfect match.
△nything: thee.idea.machine features guest appearances from Nikko Gray, J*DaVey, Alex Isley, Sonny Dean and Zack Sekoff. Be sure to grab a copy of ∂eƒ Sound's latest creation which is available on his newly launched website ThatYoungDefShop.com.